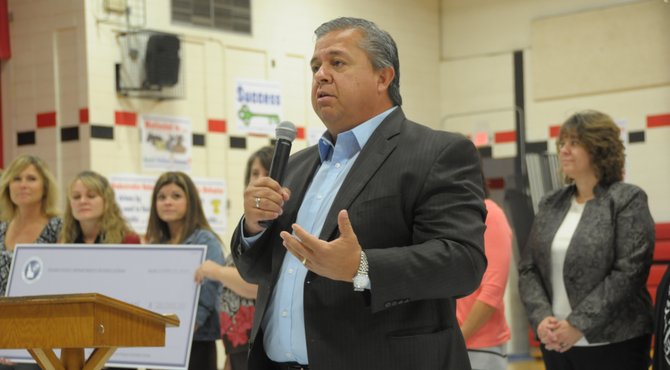 Lead stories

Blue ribbon winners
The words on the wall inside Prairie Elementary School says, "Every child learning -every day." Teachers and staff take this seriously, as was evident based on a recent award.

'These trainings help keep mutual benefit and respect and allow some back-and-forth. I can only foresee this cooperation getting better and better.'
What is it like to be dead for an hour? Christopher Osborne – who played one of eight shooting victims for a mass casualty drill held last week – said, "You get a lot of attention." A simulated emergency call went out at 5:28 p.m. on Oct. 15. By 6 p.m., responders from several area agencies had arrived equipped to play-act a deadly scene at the Idaho County Fairgrounds.
Election 2014: Idaho County
Voters have a three-way race of newcomers to decide from in the choice for Idaho County Commission District 2. Up for vote in the Nov. 4 general election, the two-year term is sought by Independent Matthew D. Bybee, Republican Mark A. Frei and Democrat Jerry Zumalt, all of Grangeville. The position's annual salary is $23,945.