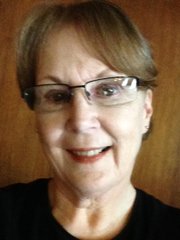 LOWELL/SYRINGA — Rocks and trees down all over Highway 12 today. The poor travelers coming home from the big weekend are having trouble getting from here to there. One fellow hit a big rock just before the Selway Road Bridge at MP 97. Another family hit a downed tree at mile marker 105, just around the bend. No one was injured but both cars were in pretty bad shape.
QRU dinner, auction set for Dec. 14
LOWELL — The Lowell/Syringa QRU Christmas dinner and auction date has been set for Saturday, Dec. 14, at the Wilderness Inn on Highway 12, 4:30-5 p.m.
We had an uneventful Black Friday since we have no superstores upriver. The businesses are all closed except for the log cabins in Lowell, and Syringa is closed up and putting up their lights for the next big holiday.
Muzzleloaders are still hunting, and we had lots of folks up last weekend to just get away from the crowds. It rained, the sun was out for a few days, and now it's supposed to get really cold and maybe snow.
Dani Smith is having a birthday this next weekend but other than that it's pretty dead around here. We sent leftovers home with everybody on Sunday and Miss Ruth said, "Be sure we get to take home some of those leftover brussells sprouts!" And she wasn't kidding, the only kid in the world who loves them!