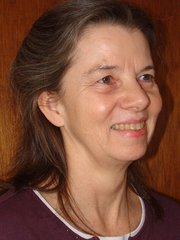 ELK CITY — Hope you all had a great Thanksgiving with family and friends and remembered who the first Thanksgiving honored! Now we head into the Christmas season and also hope you remember that it's all about the gift of God to us – Christ, and then, the gift of Christ to us – giving his life 33 years later so that those who accept him may have eternal life. Don't think there's a much greater gift than that. But have fun giving and receiving gifts this season as well.
Looks like the VFW is starting their winter "cabin fever" activities with their cribbage tournaments every Sunday at 1 p.m.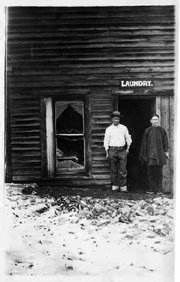 Received an interesting e-mail in response to my "small world" experiences of meeting people with connections to either past experiences or present circumstances. A fellow who lived in Wisconsin was in Dixie and met a guy from Texas whose mother taught school in the little town this man was from in 1923-24, and lived down the street from where he grew up! Next week I will tell you about another guy we met in Alaska who hunted in Elk City and how we met him.
Thanks goes to Chris Thompson, Jasper Thompson, Bryan Joe Perry, Becky Chaffee and Karen Crosby for their steadfast commitment and endurance of the pouring rain to decorate the Community Park for Christmas.
Dr. Jack Secrest will be up at the medical clinic on Dec. 17 from 10 a.m. until 2:30 p.m. Call 962-3267 for an appointment.
Meetings: Elk City Area Alliance on Dec. 9 at 7 p.m. at the Forest Service – everyone welcome; EMT training on Dec. 10; American Legion on Dec. 11.
Reminder: Tree of Giving located at the Elk City school; community lunch every Monday at the Wilderness Eatery from noon on, Dec. 9 is baked chicken, mashed potatoes, gravy, vegetables, bread and desert; Elk Creek Station has community dinners every Tuesday and Thursday night. Tuesday is Mexican and Thursday is meat and potato night. Elk City Saloon offers a community supper special every Friday night.
Birthdays: Shanna Sherrer, Joe Denham, James Jury and Rylee Chaffee.
Memorials: Denny Barlow and Elsie Thompson.
History (continued): There was one Chinese laundry in Elk City (see photo) but I do not have any other information.