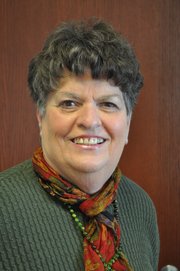 KOOSKIA/KAMIAH — There are two tree lighting ceremonies this week. Kamiah Light Parade will be held on Friday, Dec. 6, at 6 p.m. They will have their children's flashlights parade with lighted floats, and the entrance of Santa's coming to town. This will also herald the end of the bidding on the wreaths and arrangements that were donated by local artist and craftsmen. If you haven't bid, do it now at the Central Idaho Agency on Main Street in Kamiah. The Kooskia Tree Lighting Ceremony and Jingle Bell Parade will be held this Friday. The parade will line up in the parking lot of the Kamiah Community Credit Union at 3:30 p.m. with the parade starting at 4 p.m. Free hot chocolate will be provided by the Kooskia Rebekahs following the parade. This will all be followed by the tree lighting ceremony. Both communities are sponsoring a sharing tree. Sign up soon, deadlines are coming.
Sunday, Dec. 15, at 11 a.m., The Valley View Church of the Nazarene at milepost 69.5, will present "A Night to Remember," a Christmas cantata for children. On Dec. 13 and 14, at 7 p.m., the Life Center on Highway 12, will host the children's Christmas musical, "King of the Jungle." Do go see these, and support the efforts of our local groups and organizations.
What's happening this week: Kamiah Senior Center serves meals on Monday, Wednesday and Friday, starting at noon. They have music on Monday and Friday at 11 a.m. Schedule a mammogram at the Kamiah Clinic, 935-2585.
Mammograms are by appointment and are done the second Wednesday of each month. The Recycle Center in Kooskia will be open Thursday from 3:30-5 p.m., or Saturday from 10 a.m. until noon at the Recycle Center just across the bridge near the old pole yard. Be sure to separate items. Kamiah Presbyterian Church will have their weekly meal starting at 11 a.m. on Thursday.
You still have time to cut your own Christmas tree. Permits are available at Harpster Store, Cloninger's in Kamiah and Tom Cat Sporting Goods in Kooskia. Limit three per family, check out all the "regs" before you cut. If you know or make news, give me a call.