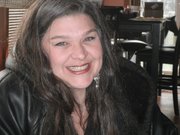 WHITE BIRD — Sorry for the media mishaps the last few weeks. It happens. I hope everyone had a good Thanksgiving. Personally, I didn't even take one single bite of turkey, so I'm going to have to cook one real soon. I'm very grateful that the weather has been so mild. It sure makes all the holiday traveling less stressful. I hope you all took time to appreciate and thank God for all our many blessings, and pray for those who aren't so fortunate.
The Christmas program is rapidly approaching and it's time for the kids to get prepared. There will be practice after school every Tuesday and Thursday until around 5:45 p.m. Parents, you will need to pick your children up. The wonderful people who volunteer their time to make the
Oranges for sale locally
WHITE BIRD — It's December, so that means it's time for oranges. The Salmon River American Legion is once again selling deliciously, nummy goodness. If you would like a case of oranges, call Dean Roakey (and wish him a happy birthday) at 628-3335 or Gary Solberg at 628-3633 before Dec. 14. The prices of the oranges vary every year, but they are usually right around $20. If you get your order in, the oranges will be delivered to downtown White Bird on Dec. 15, at 10 a.m. our time. It's not just a good cause, your body needs that vitamin C this time of year, so be good to yourself and good to the American Legion.
Christmas program happen could use some support. When the kids get off the school bus they are always hungry, so if any of you would be willing to provide snacks for them at least one night, that would be greatly appreciated. Also, if any of you adults would like to contribute any kind of talent or additional entertainment to the Christmas program, you are more than welcome. If you would like to be involved in any way, call Jenny Hanson at 839-2721 or 2600. The Christmas program will be held on Dec. 21, at the IOOF Hall, at 5 p.m. The lighted Christmas parade will follow sometime around 7 p.m. If you would like to be in the parade, call Carrie Marek at 507-2120 or 839-2500.
We are going to celebrate the fact that Tom Schwartz has been blessing us with his spirit for 90 years! We will have a potluck dinner at the IOOF Hall on Dec. 14, in honor of his birthday, starting at noon. Bring a dish and come share a meal with Tom, (aka Clyde). Later that evening there will be a continuation of Tom's birthday, combined with the celebration of Cactus and Bonnie's marriage, at the Silver Dollar. Two wonderful reasons to for us all to get together and have a good time! There's going to be music, mayhem, laughter, dancing, shenanigans and fun. Please join us!
The cribbage tournaments at the Silver Dollar are still going on every Saturday. Everyone is welcome to come and play cards. In the past few weeks, first place has gone to Aunt Laurie, Mary and Lewis. Second place was won by Sharon, Ike and Gary.
Happy late birthday to all those who didn't get to see your names in the paper, and happy birthday this week to: Larry Lathrop, Kaleala Rose Bass, Dean Roakey, Les and Carl Killgore, Nathaniel Carlson, Laurie Franzen, Tyler Zumwalt, Charlotte Sickels, Charlie Stefani, Ruby Sargent, Michael Davis, my beautiful Aunt Bev and our corky little White Bird girl, Connie Sue Parsons.