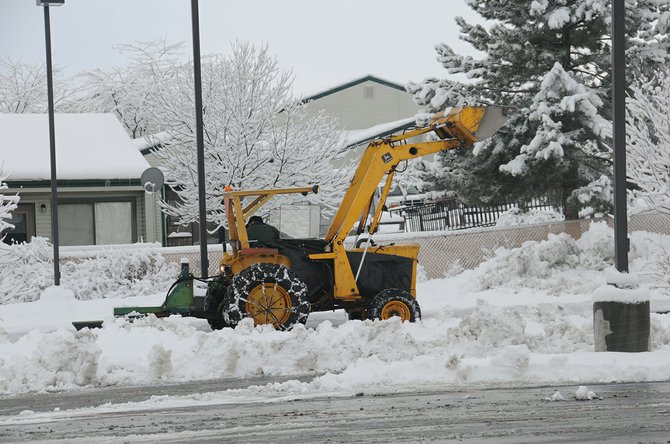 Free Press archives
A backhoe cleans snow from a Grangeville parking lot following a 2010 snow event.
The National Weather Service office in Missoula is advising of a significant snow event Monday night, Dec. 9, for the Idaho/Montana region, which would impact areas within Idaho County.
Within the region's higher valleys, such as and Elk City and the White Bird Grade, along with Pierce and the Greer Grade, could receive two to five inches of snow tonight.
Orofino to the Camas Prairie could get an additional two inches of snow tonight.
The mountains could receive up to a foot of new snow from this disturbance, and overall, Idaho County could see around an inch of new snow
NWS reports the snow is anticipated to intensify tonight as another disturbance moves through the Northern Rockies. The snowflake structure has started to change to dendritic crystals (large flakes), which will cause higher snow ratios.
The heaviest snow is expected across Flathead, Lake and Missoula counties.