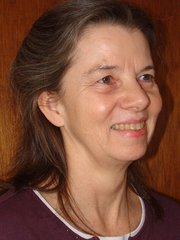 ELK CITY — The VFW Ladies Auxiliary will be making cookie plates for the veterans and community. They will be baking cookies on Wednesday, Dec. 18 at 10 a.m. at the VFW and would appreciate any help you can give. The ladies also need donations of cookies or candy to put on the plates before Dec. 21 when they will be assembled and decorated. Contact Kimberly Holmes at 842-2476 with any questions.
Another "cabin fever" activity is bingo every Monday at 1 p.m. as well as their cribbage tournaments on Sundays at 1 p.m., both at the VFW.
Don't forget the Christmas Lighting Contest that the Ladies Auxiliary is sponsoring. The deadline for residential and commercial entries is Dec. 20. Judging will be on Dec. 21. Prizes will be awarded in both commercial and residential.
This late hunting season netted several nice bucks to those willing enough to brave subzero temperatures.

The Elk City Saloon and Cafe will be hosting a Forest Service Christmas party this Friday starting at 4 p.m. The rumor is that Santa Claus will surely be there.
Congratulations to Kim Holms, winner of the Elk City Area Alliance drawing. Your brick of 22 shells will be delivered to you soon. Hope you have fun with them!

When we are in Alaska we like to attend the Tanana Valley Fair. There was a man who had a booth there that featured beautifully framed butterflies, and as we got to talking to him it turns out he used to hunt in Elk City! He remembers the bears that used to raid the old dumpsite near American Hill Lake – aka Poison Lake. The story of the butterflies is interesting as when he was down in Peru for the government he saw the potential for the indigenous people to make a decent living using one of their great renewable natural resources. When he quit government work, he helped organize butterfly farms where the people go out and collect larva (non-endangered ones), bring them under big nets, and, after they came out of the cocoon and died they were collected. They were then preserved and placed in a double-sided glass frame. They are just beautiful. If you would like a little taste of spring during the winter, come on into the gift shop and bask in that beauty!
Dr. Jack Secrest will be up at the medical clinic on Dec. 17 from 10 a.m. until 2:30 p.m. Call 962-3267 for an appointment.
Meetings: VFW Post and Auxiliary on Dec. 12; Idaho Food Bank on Dec. 17.
Birthdays: Rylee Chaffee, Randy Phillips and Rosie Loomis.
Reminder: Tree of Giving located at the Elk City School; community lunch every Monday at the Wilderness Eatery from noon — on Dec. 16 is lasagna, green salad, rolls and desert; Elk Creek Station has community dinners every Tuesday and Thursday night. Tuesday is Mexican and Thursday is meat and potato night. Elk City Saloon offers a community supper special every Friday and Saturday night (this week will be eight-ounce rib steak, steak and shrimp or teriyaki chicken). They will be closed Tuesdays for the winter.
History (continued): The Chinese enjoyed gambling and one of the well-remembered gamblers in Elk City was a Chinese named Sleepy (see photo). Nothing else is known about him except he remained here long after all but one other Chinese left.