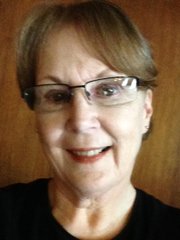 LOWELL/SYRINGA — Snow, sleet, cold, and dark of night will not keep us from the EMT Christmas party this Saturday at the Wilderness Inn. Bring your dish, bring your auction items and bring your snow tires, it starts at 5 p.m.
Looking out at the Lochsa River, it has ice on both sides, it has snow falling on that ice, and icicles are hanging down from the bushes. In other words it's icy!
I'm old, so I can repeat myself, but I must say, is it just me, or does every single time the megaloads make a move toward Canada, the weather comes in from the north and smites them to a stop? Doesn't matter if it's Hwy. 12 or down south in Oregon and southern Idaho. Just as they are about to head out, Jack Frost waves his icy hand and stops them dead in their tracks, and the tracks are wide and long and heavy. Just sayin'.
We are all excited about Christmas up here and may we not eat too much or spend too much money, and may we all enjoy each other's company!