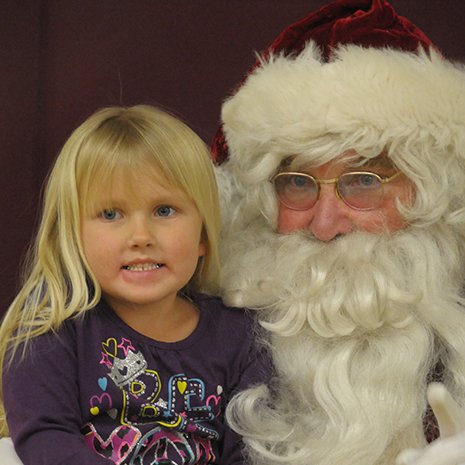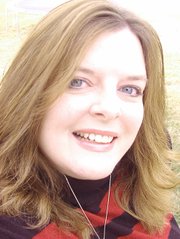 Photo Gallery
Festival of Trees 2013: Family Night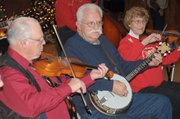 The Kids Christmas Sale is set for the Eagles Hall on C Street Saturday, Dec. 14, 9 a.m. to 3 p.m. Kids ages 1-13 can come in and shop for their families for very reasonable prices on new and gently used items. Parents can help only the tiny ones; others should be allowed to shop for themselves.
Donations for this sale are currently being accepted. All types of gift items are sought – especially those for men. No clothing, however hats, scarves, mittens/gloves and socks are accepted. You can drop items off at the Grangeville Senior Citizens Center this Friday, Dec. 13. You can also drop it off here at the Free Press to me, Lorie, and I will deliver it to the organizers. Or you can call Shirley and she will help you: 983-2075.
This is a fun tradition the senior center took care of for years and then passed on to the Eagles. My girls shopped there as kids and picked out some very memorable gifts throughout the years.
•
Grangeville Centennial Library will host a Blue Cross representative who will present information on the Affordable Health Care Act and how to navigate the Your Health Idaho website. This is set for Wednesday, Dec. 18, 5-7 p.m. at the library. The deadline for healthcare enrollment has been changed from Dec. 15 to Dec. 23. Call 983-0951.
•
Dr. Jack Secrest from St. Mary's Hospital will be at the Elk City Clinic Tuesday, Dec. 17. To make an appointment call the Cottonwood Clinic at 962-3267.
•
Salvation Army bell ringing with the red kettle will be going on this Friday, Dec. 13, at Irwin Drug, 8:30 a.m. to 5:30 p.m., Cash & Carry, 10 a.m. to 2 p.m. and Saturday, Dec. 14, at Asker's and Cash & Carry, 10 a.m. to 2 p.m., and Friday, Dec. 20, at Sterling Bank all day.
Donations may also be mailed to Kiwanis, PO Box 216, Grangeville, ID 83530, or call Carolyn at We Deliver, 983-6392 and she will pick up donations.
All donations go to Community Action here in Grangeville to help friends and neighbors who are in need. For questions call or text Janet Hays at 507-1733.
•
Known for blending non-motorized river rafting with wilderness adventure and backcountry comfort, Holiday River Expeditions is going the extra mile in 2014 to introduce wellness and therapeutic yoga into the vacation mix. Their new Women's Therapeutic Yoga Adventure will take place on the Green River through Desolation Canyon, June 2-6.
Log onto http://www.bikeraft.com/trips/womens-trips/womens-therapeutic-yoga or call 800-624-6323, e-mail: Holiday@BikeRaft.com.
•
If you were out and about Saturday during all of Grangeville's craft fairs, you know the town was hopping! It was fun to see everyone all over!