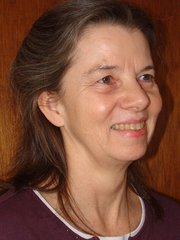 ELK CITY — Come and celebrate the remembrance of the birth of Christ – see Luke 2:10-14. You are also invited to "join us in a time of fellowship as we share in the Lord's Supper. This will be a very short service as we remember the Lord's birth, death and resurrection. All are invited to attend." This candlelight service will be at the Elk City Baptist Church on Sunday, Dec. 22, at 6 p.m.
On Saturday, Dec. 21, from 4-6 p.m. will be the annual Christmas open house at the church's parsonage. It is hosted by Tom and Carol Moore. There will be Christmas goodies, singing carols, and other fun stuff to do. The community is invited.
Savannah writes that "The Elk City School and REACH Club will present a Christmas program on Wednesday, Dec. 18 beginning with a community potluck at 5:30 p.m. REACH Club will provide the meat, potatoes and gravy, so bring a side to share! After the children's presentation, a special visit from Santa will occur and the passing out of The Tree of Giving gifts. Even though our school population is small, our kids have a great show to put on for you all, so we hope to see you there!"
On Thursday, Dec. 19, from 9 a.m. to 4 p.m. REACH Club will host a free clothing giveaway. In the Elk City School gym, there will be a "shop" set up where community members may come and get clothing items they are in need of. Most of the items are brand new with tags still on them. There are clothing items of all sizes! If you have any questions, contact Savannah Tow at 842-2218 extension 1 (8 a.m.-3 p.m.) extension 7 (3 p.m.-6 p.m.).
In driving home from getting a tire fixed at Bob's, my husband saw an ermine, aka a weasel with its winter white coat on, cross the road in front of him. We had one invade our house when we lived at the now, non-existent cabin at Junction Lodge. Our dog cornered it, and we were able to dispatch it forthwith.
Then the next night he saw what looked like a wolverine on our road (also in the weasel family)! These are very elusive but non-endangered animals. Other members of the weasel family include mink, otters, ferret, badgers, polecats, martens and the fisher.
"[T]he jealousy of a free people ought to be constantly awake; since history and experience prove that foreign influence is one of the most baneful foes of Republican Government." —George Washington, Farewell Address, 1796
Birthdays: Savannah Thompson, Marlene George (born on Christmas Eve!).
Reminder: Bingo every Monday at 1 p.m. as well as their cribbage tournaments on Sundays at 1 p.m., both at the VFW; Monday's community lunch will be pork loin, bacon ranch pasta, breadsticks and applesauce.
History (continued): In the 1860s and later, gold dust was the medium of exchange. As they didn't have the proper testing equipment in Elk City, it was important to be able to judge the gold dust as to whether it was $14, $16 or $18 per ounce or whether it was just brass filings. Note: I have had many people come into the gift shop through the years who never saw real gold, either in a rock or as a nugget. They are sometimes amazed that gold is not that shiny stuff they see in jewelry stores as a finished product.