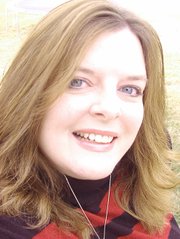 Shop in Grangeville this Saturday, Dec. 21, all day for Hometown Christmas deals. Check out this week's Free Press and Shopper for specific ads. And know that Chris Wagner will offer a matinee at Blue Fox Theater. What's it going to be? Disney's Frozen. Be there at 1 p.m. for the show or just drop the kids off and go do your shopping!
•
Images Salon welcomes Gina Campbell as a nail technician. Stop by 158 East Main Street, Grangeville, or call 983-2444. Receive $5 off through Dec. 31.
•
The Syringa VA Clinic will be open Christmas Eve day until 4 pm. The VA staff is hosting an open house and would like to invite our veterans to join us from 1 to 3 pm for homemade cookies, hot cider and hot cocoa.

•
Did you know during the holidays, fire claims increase by 40 percent for Idaho homeowners?
Compared to the national average, Idaho fire claims are 11.60 percent more likely to occur. According to national Allstate data some of the reasons include candles (Christmas week is among the top three weeks for candle-related claims.
Christmas trees are a big holiday-related hazard that may result in costly damages. The median cost for Christmas tree-related claims is more than $100,000. Since 2008, the most costly holiday fire claim involved an artificial Christmas tree in the homeowners' living room. The total loss amount cost nearly $2.4 million. Wow! Why did I think artificial trees are safer?
There's a lot of information on the above, including ways to reduce risks. Log onto www.allstate.com.
•
Are you a veteran in need of a Christmas tree? Free real trees are available for active, disabled, retired or unemployed U.S. military veterans. Delivery is available free within the Grangeville area; others can pick up their trees. Call Gary to request a tree: 983-1417.
•
The Free Press office will be closed Dec. 23, 24 and 25 as well as Dec. 30, 31 and Jan. 1. That means deadline for the Dec. 25 Christmas issue is Friday, Dec. 20, 10 a.m., and deadline for the New Year Jan. 1 issue is Friday, Dec. 27, 10 a.m. These issues will be combined Shopper/Free Press issues. With news items, because of smaller issues and when we will be laying them out, know there is no guarantee these articles will get in. However, we will do our best as always.
•
Grangeville High School boys basketball team members will host a camp for boys in grades four through eight Monday, Dec. 30, 10 a.m. Cost is $5 including a T-shirt which is good for entry into all GHS boys basketball games. Contact coach Skip Hall at GHS, 983-0580, for details. Thanks to Solberg Agency and Cash and Carry for sponsoring the event.
•
Are you in need of nuts for Christmas baking? Check out The Health Food Store on Grangeville's Main Street. They sell by the quarter and half pound on up and they have great pecan halves, sunflower kernels, hazelnuts, almonds and pine nuts. There are probably others, too, but these are the ones I noticed and have tried.
•
Syringa Hospital and Clinics now provides assistance with sign-up for medical insurance on the Affordable Care Act (ACA), also known as ObamaCare. Syringa staff have received specialized training to become Certified IPAs (in person assisters). Call 983-1700 to schedule an appointment. Allow up to 90 minutes for this and come prepared with estimated 2014 gross income and social security numbers for all who will be insured under the plan. IPAs can help process applications, explain the plans available and clarify obligations for obtaining coverage.

•
Mark the date for the annual Grangeville Chamber of Commerce membership meeting which will be held Tuesday, Jan. 7, at the Twisted Cellar on Main Street. Social time will commence at 5:30 p.m., with dinner starting at 6 p.m. RSVP to jeff@grangevilleidaho.com.
•
Check out Images open house, 158 East Main Street, Grangeville, this Thursday and Friday, Dec. 19 and 20, 9 a.m. to 5 p.m. They're offering 20 percent off retail items.