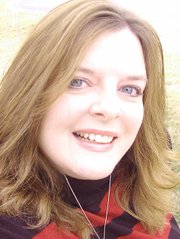 This Saturday, several Grangeville businesses will participate in Hometown Christmas. This will be the last weekend to shop prior to Dec. 25.
Supporting local shop owners isn't simply about commerce – it's about keeping our friends and neighbors here and maintaining what we love about our town: customer service, friendly greetings, honesty and loyalty, among other characteristics.
And it's not just about slapping down the greenbacks. It's about meeting family for a steaming mocha at the local coffee stop, window shopping with the kids, attending a matinee with friends and stopping by the bank or post office just to say hello and Merry Christmas to your favorite teller or clerk. These are the things that help make our community a neighborhood.
However, there's no doubt about it – there are great gift ideas in Grangeville. Everything from Melissa and Doug toys and unique kitchen gadgets at Irwin Drug to specialty teas at The Gallery to Walker's Jewelry's Demdaco figurines and Paul Newman's Own Organic Mints at The Health Food Store. Remember the true spirit of Christmas as you shop, play, eat, worship and reminisce in our community this season.