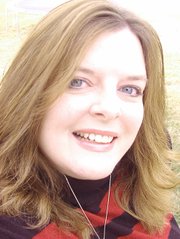 Remember, according to the Idaho Department of Labor, Idaho workers receiving financed extended unemployment benefits will receive their final payment for the week ending Dec. 28 under federal legislation that discontinues the program at the end of the year. Detailed information is available online at www.labor.idaho.gov/JobSeekers.
•
Grangeville High School senior parents are holding a unique raffle to raise funds for the class of 2014 Senior Fun Night. A drawing will be held each day in February for a variety of awesome prizes. To purchase tickets for 28 chances to win go to Grangeville Flower and Gift Shoppe, Lindsley's Home Furnishings, Prairie Equipment Rental, The Print Shop, Seasons Restaurant and Potlatch No. 1 Federal Credit Union or from any GHS senior. Tickets are $10 each and the drawings will be announced each morning on KORT Radio.
•
I read: "Most people make judgments based on external appearances. It takes more than 100 encounters with a person to erase a negative first impression. It is human nature to believe the worst about people. Isn't that sad? It is to me! If you are struggling, be encouraged. Think of criticism as bird poop. When a bird poops on you it is unpleasant, but it can't hurt you and it washes off. Stay clean by not responding negatively. You're light shines brighter than you think."
•
The annual Grangeville Chamber of Commerce membership meeting will be held Tuesday, Jan. 7, at the Twisted Cellar on Main Street. Social time will commence at 5:30 p.m., with dinner starting at 6 p.m. As usual RSVP for a dinner count. The menu will be sent out later. E-mail jeff@grangevilleidaho.com.
•
Hoene's Furniture on Cottonwood's Main Street has Old World glass ornaments as well as Fontanini nativity sets and individual pieces. Call 962-3661.
•
Save the date for the Community Garden Fund-raiser. It will be held Friday, Jan 31, at The Gallery, buffet dinner from 5 to 8 p.m.
•
Kendra Chandler, CNA was awarded the honor of being named the December Employee of the Month for St. Mary's Hospital. She began working for SMH in August 2012.
In her spare time she enjoys riding her 4-wheeler, hunting, swimming and playing card games. She and her husband, Ronnie, got married in June and are looking forward to starting a family in the future.
•
I was determined to have a cookie exchange party this year but needless to say it did not happen. I have a whole list of people who want to participate so I will save it for next year. I have decided I need to start planning for something like that much earlier. Sigh.
•
The Grangeville High School Christmas concert, grades 6-12, was a huge hit. The kids did a great Cupz rendition with glowing bracelets to boot. Thanks to Mrs. Kathy Stefani and student teacher Ms. Kara Teats for a great, fun program.
Also, kudos to Sts. Peter and Paul Catholic School for a great program last week! We have talented kids and teachers here.
•
Merry Christmas! Be safe out there. Remember the Free Press will be closed Dec. 23, 24 and 25. Send us your news and photos at freepressnews@idahocountyfreepress.com.