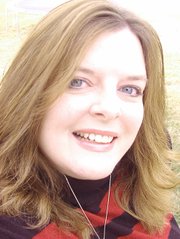 St. Mary's Hospital is offering a new free service to help people find affordable health insurance.

For information or help with the Affordable Care Act enrollment process call St. Mary's Hospital at 962-3251 and ask for one of the In-Person-Assistors
The open enrollment period ends March 31. People are encouraged to sign up well before that date to prevent last-minute logjams. Enrolling any time between now and March 31 provides insurance coverage during 2014.
•
Devin's Home Care in Grangeville is moving to a new location. Check them out at 108 S. Mill Street (behind Pine Tree Community Credit Union) starting Monday, Jan. 6. Call 983-1237 for details.
•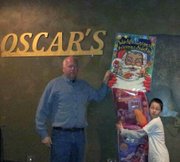 Thinking of somewhere to go for dinner on New Year's Eve? Mac's Supper Club in White Bird is open. They are also now serving breakfast seven days a week starting at 7 a.m. Call 839-2600.
•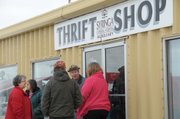 I was at Syringa Thrift Shop Christmas Eve morning when it opened. I have been there many times but not before it opened. Wow! People wait outside to get in. It's great. I ran into people who were visiting Grangeville from out of town and were looking for some inexpensive boots and snow pants and other warm clothes for their kids to go out and play in the snow. I found a couple of last-minute Christmas decorations as well as a darling Christmas sweater vest and corduroy pants for my great-nephew (Children's Place – and they looked brand new. Probably worn last Christmas one time!) I noticed King's, Irwin Drug, Asker's, Ace and the post office were all very busy that day, too.
•
Avista wants to remind customers of the bill assistance tools available to help them including flexible payment plans that can help if a customer is having difficulties paying their energy bill; comfort-level billing that can smooth out seasonal highs and lows by dividing an energy bill into 12 equal payments; preferred due dates that can give customers the ability to specify payment dates for monthly bills; and energy assistance programs and online energy management tools, such as the bill analyzer or home energy advisor that can help customers monitor their energy use.
For information on all of Avista's bill assistance tools and energy assistance options, visit www.avistautilities.com/assistance or call (800) 227-9187.
•
The Free Press/Shopper office will be closed Monday through Wednesday, Dec. 30, 31 and Jan. 1. Send news items to us at freepressnews@idahocountyfreepress.com and we'll see you again in 2014.
•
Christmas week started out white but by Christmas Eve it looked like spring, although the ski hills were able to open. It's beautiful out but I do like a white Christmas. I hope you and yours have a wonderful, blessed 2014. Be safe out there!