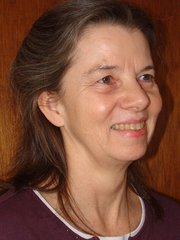 ELK CITY — Christmas lighting contest results are in. Business: first place is the Wilderness Eatery, second place is Elk Creek Station, and third place is Elk City Saloon. Residence: first place is Chris Thompson for the second year in a row, second place is Benny Thompson, and third place is Jake and Lacey Chaffee.
The VFW Auxiliary would like to thank everyone who donated and helped with the cookie plate projects for our veterans.

Reminders: Menu for community meal on Jan. 6 is stir fry noodles, egg rolls, rolls and dessert.
Meetings: Water and Sewer on Dec. 7.
Birthdays: Michael Chle, Jackie Smith and Shelli Umphenour.
Anniversaries: Bill and Sue Phillips.
History (continued): Many Chinese who were in Idaho County were cooks (the count is at 31 by 1880). Ah Yen cooked for the Shisslers at Newsome and was like part of the family. Gertrude Maxwell remembers Charlie Wong Gee who cooked in Elk City when she was a child. He lived in the area until his death and is buried in the Dixie Cemetery.