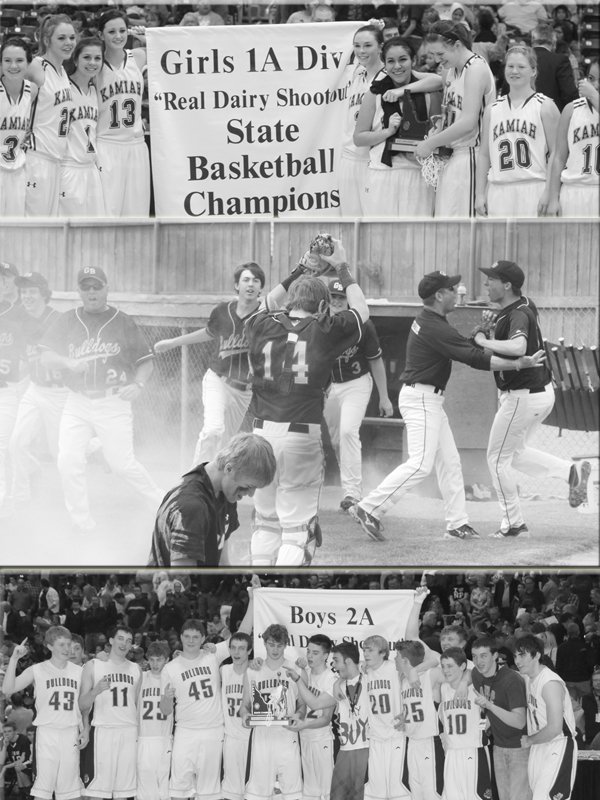 In February, Kamiah won its first ever girls basketball title, defeating Liberty Charter, Prairie and Lapwai for the honor. The boys team placed second.
In March, Grangeville won its first boys basketball title since 1974, sweeping aside Declo, West Side and New Plymouth during the run.
Also in March, Salmon River followed up a football title the previous fall with a basketball title — the first in Long Pin Conference history. The path went through Sho-Ban, Carey and Nezperce.
Then in May, Grangeville won a baseball title — one they last captured in 2007 — with victories over Malad, New Plymouth and Nampa Christian. The boys track team tied with several teams for second place.
Also in May, the Kamiah boys track team took its second consecutive title — one more feather in the cap for a group that won a football title the previous fall.
In November, Salmon River ran away with its second straight football title. Leighton Vander Esch was named 1A football "player of the year."
Individually, Kevin Hill swept the 1A sprint titles and went on to an "athlete of the year" honor; Juston Lindsley won the 2A boys discus title; Laine Pratt won the 1A pole vault; Spencer Crane won the 1A boys shot put and came within a foot in the discus throw of doubling.