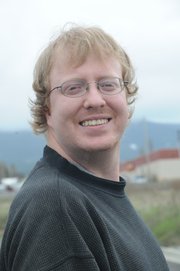 The Grenada Invasion, 30 years ago Oct. 25, flexed national security muscles that had been little exercised since Vietnam and proved our nation's martial expertise. Though marked by poor high-level planning and various mishaps, the invasion delivered the island out of Marxist control. In then Maj. Gen. Norman Schwarzkopf's words, "Grenada proved that even though higher headquarters screws it up every way you can possibly screw it up, it is the initiative and valor on the part of soldiers on the ground that will win it for you every time."
Perhaps because no journalists were present or permitted on the island, first-hand accounts of Operation Urgent Fury have rarely been printed and key details have often been reported incorrectly; most notably, in its recent piece marking this 30th anniversary, the New York Times botched its account of one of the major events of the campaign. Fortunately for Free Press readers, we were able to sit down with Michael Peterson of Grangeville, one of a very few elite U.S. Army Rangers who participated in many of the major events during one of our country's shortest-ever full-scale modern military operations.
Many Americans – especially those of us who have faced no prospect of a draft and have volunteered our lives only for civilian purposes – have grown increasingly skeptical of our national commitment to projecting military power throughout the world. But all Americans — especially we civilians – and the people of many other nations throughout the world – do well to recognize and honor the service so many of our fellow Americans have done and continue to do on our behalf.
Grenadians now celebrate Thanksgiving Day and commemorate the invasion on Oct. 25. It is with all gratitude we think of you U.S. veterans and thank you for your initiative and valor this Veterans Day.