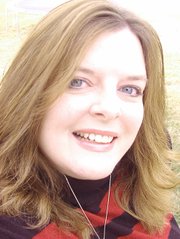 The Boy Scouts of America in Grangeville will be collecting food this
Saturday, Nov. 9. If you got a bag from them (in-town residents) or even if you didn't you can use your own bag, place food in the bag and set it on your doorstep. Boy Scouts will be going around town and picking up food beginning at 9 a.m. In addition, the scouts will have tables set up at Asker's Harvest Foods and Cash and Carry Market on Grangeville's Main Street and will collect food from 9 a.m. to 3:30 p.m. All food will go to the Camas Prairie Food Bank for distribution to local families in need.
•
Remember to get your Christmas tree permits at your local forest office if you are planning to cut a tree in the national forest!
•
Are you a military or law enforcement veteran? Are you currently serving in the U.S. military or with law enforcement? The Depot on U.S. 95 in Grangeville wants to thank you on Veterans Day, Monday, Nov. 11. Stop by for a free cheeseburger meal from 10 a.m. to 2 p.m. The Depot is locally family owned and this is their way of saying thank you for your service!
Clarification
The Cottonwood Veterans Day ad in this week's Shopper should state that gas at Nuxoll Shell is five cents off per gallon for veterans on Monday, Nov. 11.
Be sure to check out all the great Veteran's Day specials in the ad on page 6.
•
Military veterans are invited to attend a Veteran Resource Fair at the Syringa Hospital & Clinics North West Annex in Grangeville on Nov. 7 from 10 a.m. to 2 p.m. Veteran Service Officers will be in attendance from Walla Walla VA to offer information and resources geared toward veterans. There will be a free flu clinic and hot lunch will be provided at no charge. For information contact Jo Anne Smith at jasmith@syringahospital.org or 507-0720.
•
The Red Sox won the World Series Oct 30. I cried a little but not because Boston won (though I was happy as Val is from Vermont so therefore basically born a Sox fan) but because it made me miss my dad. He most definitely would have been rooting for the Cardinals (my dad was not a fan of New England anything: Not Boston and not the Kennedys). Mitch Albom said death ends a life but not a relationship. So true. Miss you, dad. Rock Chalk Jayhawk!
•
Every Monday at noon, the community of Elk City gets together for lunch at the Wilderness Eatery. All are invited to join in for a no-host meal at a cost of $6 per person.
•
The More Photo Editing with GIMP class filled so quickly that Shilo Bradley has agreed to offer a second one this semester. It is set for Tuesday, Nov. 19, 6 to 8:30 p.m., in the Lewis-Clark State College Grangeville Outreach Center.
It's also not too late to sign up for the Nov. 23 From Plants to Tinctures, Sonics and Salves course at the Monastery of St. Gertrude in Cottonwood. Sister Agnes Reichlin will present this course from 9 a.m. to 2 p.m. for a cost of $40 which includes lunch at the monastery kitchen.
Call coordinator Carla Nuxoll Wilkins at 983-2164 or e-mail cnwilkins@lcsc.edu.
•
For Veterans Day The Hangout in Cottonwood will offer a free bacon cheeseburger with fries and a small drink free to all veterans and active military personnel. So stop in Monday, Nov. 11. What an awesome gift from The Hangout! Don't forget to think of them when your business is planning a private holiday party this year.
•
Don't forget Idaho County Light and Power will host its annual cooperative association membership meeting at the Elks Lodge in Grangeville Thursday, Nov. 7, 11 a.m.