I didn't meet my father for the first time until I was 8 months old. It was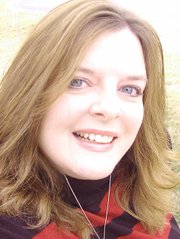 1968 and my mom, brothers, Dave Jr., 10, and Steve, 7, lived in Custer, Wash., while my dad completed his tour of duty in Vietnam with the U.S. Air Force.
When I was older I was a little shocked to hear my dad – who retired from the Air Force after 20 years of service – had volunteered to go to Vietnam. He worked in radar, his skills were needed and it meant a pay raise. It was pretty simple to him, he said, as he had a job to do and he wanted to better provide for his family.
My brothers and I grew up hearing a few snippets about Vietnam: Dad often woke up in cold sweat, not knowing where he was for a few minutes but being so relieved, he said, when he realized he was not still in Southeast Asia. His barber there carried bombs for the VietCong at night. For extra pay Dad drove officers through hot zones. Monkey Mountain near DaNang was his home for more than a year. It was where he traded his cigarette and alcohol vouchers for other treasures such as batteries and licorice. The Vietnamese lady who cleaned the barracks begged him for the food he threw out. When he returned home in 1969, traveling through a California airport in uniform, he was scoffed at and worse. Though his immediate family and church family were supportive, there were no parades or banners or welcome home greetings. He had lifetime health issues caused by exposure to Agent Orange. He accepted all this and he moved on.
The first GHS Veterans Day assembly I attended after my father died was in 2006. I still remember the words of guest speaker Pastor Harold Gott: "We must never forget. We must not remain silent." I remember the words of teacher Pat Sullivan: "We can honor veterans by doing well in school or at our job. By protecting our families. Find your purpose. Make a difference."
Each year I get a lump in my throat when the veterans walk in and the students greet them. Last year the students made a human tunnel and shook hands with, thanked and hugged veterans. It was an amazing display of honor and recognition and I was proud. It made me believe these students do not take their freedom for granted. It made me know these veterans are an integral part of our community.
It's too late to thank my dad for his services. However, it's not too late to thank others. I urge everyone who can attend the Veterans Day assembly at GHS Monday, Nov. 11, 9 a.m., to do so. It's worthwhile and you won't be disappointed.
Lorie Palmer is the community editor for the Idaho County Free Press.