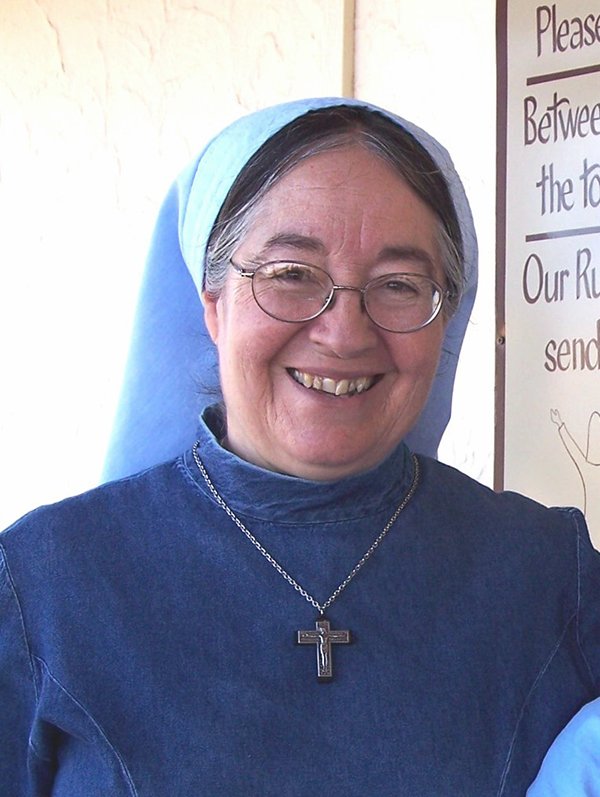 Grangeville — Have you wondered what Catholics believe or have you simply desired to delve into the scriptures?
Sister M. Beverly from Marymount Hermitage in Mesa, Idaho, will offer a scripture studies class at the Sts. Peter and Paul Catholic Church parish hall Thursday, Nov. 14, 7-9 p.m. People are welcome to attend Mass at 6:30 p.m. There will be light refreshments available after Mass before the presentation begins.
The presentation is free and open to the public. Teaching will be suitable for older teens, young adults and anyone interested in learning more about what Catholics believe about the Bible and how to read, understand and pray with scripture.
"Deep waters cannot quench love...," said Sister Beverly, explaining the class will cover how the word "water" is used in the Old and New testaments, and will conclude with examples of how the church uses water in its prayer and liturgy. The evening will include both class time and private prayer time. People are asked to bring a Bible, notebook and pen (or laptop) to participate more fully in the evening.
Sister Beverly grew up in southern Illinois. She lived for a year with her family in San Francisco, Calif., before moving to Beaverton, Ore.

She attended St. Mary of the Valley High School and afterwards entered the convent there in 1966. As a Sister of St. Mary of Oregon, she taught for about 10 years in grade schools in Oregon and Washington after having earned a BA in education from Marylhurst College in Lake Oswego, Ore.
Sister Beverly explained she has been a hermit for almost 35 years.

"I felt the Lord calling me to a life of prayer in silence and solitude," she said. "Another Sister and I left our community to come to Idaho in 1981. Sister Rebecca Mary and I — with the help of many people — founded Marymount Hermitage in Mesa for a community of hermit sisters."
Marymount is a complex of 10 buildings on 100 acres of high desert ranch land. She works in several ways to support herself and Marymount.

"One aspect of my work is teaching occasionally in parishes and offering retreats. Marymount is a place where people can come for private retreats and another of my part-time jobs is taking care of the chapel and hermitages for that purpose," she said. "I also work with my hands and make gift items to sell which I do online and in Catholic parishes throughout Idaho. My full-time 'job' is praying and my goal is to pray unceasingly. I am a Hermit Sister first and foremost. If my life is only a witness to the fact that God exists, I will consider myself successful and richly blessed."
People of all faiths are invited to the scripture session Nov. 14.