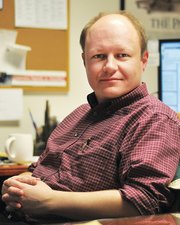 Washington State Rep. Doc Hastings (R) is taking editorial flak lately for his proposed legislation to make logging a requirement on public forestlands affected in this year's Rim Fire in California to speed timber sales and deter legal challenges.
Opponents to the legislation state it is based on an antiquated notion of the role of wildfires in nature, that these burned areas are ecological treasures and not catastrophes, and that post-fire logging does far more harm than good to the nation's public lands.
Wow, haven't heard this type of industry badmouthing since the '80s; how nostalgic.
Let's set aside the role of fire as we can generally agree it has a positive role to play in forest health. But contrary to the New York Times editorial board's concern about "heavy logging equipment" on delicate terrain damaged by fire, salvage harvesting greatly speeds up the recovery of such areas and is a benefit.
Private logging companies across the Northwest have a long track record of implementing sustainable forestry practices that quickly begin to reforest their lands. While not destroyed by fire, lands surrounding Mt. St. Helens were decimated by the 1980 eruption: Weyerhaeuser's quick salvage and reforesting efforts within a short time put in sharp contrast their green, healthy lands versus those adjacent ragged, eroded acres of public ground left to regenerate naturally.
The merits of this legislation's proposed actions on the lands in question are a matter of debate. But saying that logging has no role in recovery, that it is worse than fire, is ignoring the evidence and is outright lying.