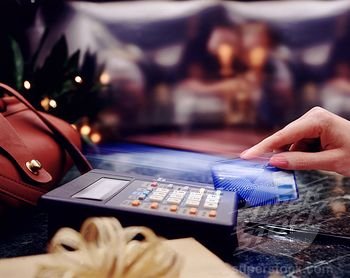 The region's largest instance of credit card fraud in years has impacted Idaho County financial institutions, which are advising patrons to check their transaction statements for unusual purchases and to report them immediately.
This regional fraud wave -- attributed to a data breach suspected to have occurred with Spokane-based grocery wholesaler, URM Stores Inc. -- is under criminal investigation by the U.S. Secret Service. The agency has been receiving fraud reports from banks and credit unions throughout its Spokane region for more than three weeks in what is being called the largest regional outbreak of credit card fraud in nine years.
URM services 160 independent grocery retailers throughout the Northwest, which includes locations in Grangeville, Kooskia, Kamiah, Cottonwood, Riggins and Elk City. URM has an ongoing internal investigation of its data systems to determine whether there has been any unauthorized disclosure of payment card information, according to a press release from its CEO, Ray Sprinkle.
"At this time, we cannot confirm any unauthorized disclosures," he stated.
Individuals are advised to check their bank and card statements for evidence of unauthorized transactions, and to report any suspected fraud or possible identity theft incidents to their banks and credit card companies.
They are also advised to ensure those companies have their correct address, telephone and other contact numbers.
-------- Free Press news staffers are currently working on this story for the Nov. 27 issue of the Idaho County Free Press