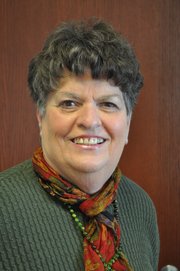 Kooskia/Kamiah— The final round at the Old Opera House Theater in Kooskia was held on Saturday and the winners were: first place, Kelsey Colwell; Patrechia Williams, second; and third was Rebecca Lewis. Congratulations to these girls and to all who participated. You are all winners!
What's happening this week: Kamiah Senior Center serves meals on Monday, Wednesday and Friday, starting at noon. They have music on Monday and Friday at 11 a.m. Schedule a mammogram at the Kamiah Clinic, 935-2585. Mammograms are by appointment and are done the second Wednesday of each month. You will not want to miss the Farmers' Market in Kamiah Mini Mall at 411 Main Street, in Kamiah from 10 a.m. until 2 p.m. Lots of end-of-season fruits (apples), vegetables and baked goods. The public is welcome and everyone is invited to sell their fruits, baked good and vegetables. Call My Health Food Store at 935-2310. The Recycle Center in Kooskia will be closed this Thursday, Thanksgiving, but will be open on Saturday from 10 a.m. until noon, just across the bridge near the old pole yard. Be sure to separate items. Harpster bingo will be Wednesday, Dec. 4, at 6:30 p.m. at the Community Hall with lots of food and fun and bring your dobbers!
Be sure you purchase a permit to cut your own Christmas tree. The permits are available at Harpster Store, Cloninger's in Kamiah and Tom Cat's Sporting Goods in Kooskia. Limit three per family, check out all the "regs" before you cut.
Holiday events this week: The Life Center Church on Highway 12 near Kamiah will host a Thanksgiving Eve Service on Wednesday, Nov. 27, at 6 p.m., public invited to attend. JCPU will host the sixth annual Festival of Christmas. Trees, holiday arrangements and wreaths designed and donated by local crafters will be auctioned in a silent auction that began Nov. 25, at the Central Idaho Agency on Main Street in Kamiah. Decorations will be on display, and bids will be taken until Dec. 6 after the community Christmas lighting ceremony.