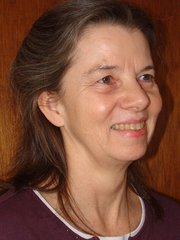 Elk City — I have come to realize in my travels that this is really a small world. I meet people in Alaska who have had various ties to Elk City, i.e., people who have hunted here, or the person we met whose father helped build the Shearer mill back in the 60s. But I was taken-back when I read that Marie Smith, who writes the Lowell-Syringa column, said that she attended East Los Angeles College in 1963. Seven or eight years later I taught there while working on my master's degree! Wow!
Savannah Tow gives the following information concerning the Tree of Giving sponsored by the community of Elk City. "This is an opportunity for anyone in the community to sponsor a gift for an Elk City child. A donation of $35 will allow you to choose a child to sponsor. A Christmas tree is being hosted at REACH Club, located at Elk City School where anyone may stop by and leave cash or a check to sponsor a child. All amounts are accepted, so even if you can give a little, you will be creating a holiday memory that will last a lifetime! You may also choose to mail your donation to REACH Club, P.O. Box 294, Elk City, ID 83525. Merry Christmas!"
The Baptist Church has had to change its Thanksgiving dinner plans from Nov. 28 to Dec. 1 at 1 p.m. As they wrote on their signup around town, "The celebration of a national day of Thanksgiving has been an annual American tradition since 1863 when President Abraham Lincoln proclaimed a national day of Thanksgiving and praise to our beneficent Father who dwelleth in the heavens. Come join in that celebration.
Meetings: Water and Sewer Board on Dec. 3.
Reminder: Community lunch every Monday at the Wilderness Eatery at noo.
Birthdays: Rebekah McManus, Caitlin Parker, Pat Phillips and Damian Hagaman.
History (continued): Apparently, there were 20 pack strings in Lewiston during 1866-1867 and by 1880 there were 23 registered Chinese packers listed in the Idaho county census. Some names that appear are Ah Choy, Pock Way, Ah Leiu, Ah Fat and Ah Kan. Ah Kan freighted to Warrens and charged three cents per pound. Looks like he bought chickens and eggs from Grangeville farmers, packed the eggs in oats (feed for his horses) and the chickens in crates and brought them each trip he made.