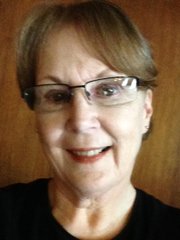 Lowell/Syringa — A package came in the mail last week with a nice note, "Enclosed are your four complimentary CFL 13-watt light bulbs from the Idaho County Light & Power Co-op," and thank you very much ICL&P, but would it be possible to send another 95 complimentary light bulbs so we could change out all the lamps and lights in the log cabins, motel rooms, and A-frames right away, then next year another 50 complimentary light bulbs for the restaurant, shower house, bar and office. Our monthly bill is the stuff nightmares are made of, and it would set my mind at ease to know I was cutting back on my wattage with those nice free bulbs. Oh, and one more thing, do you have any complimentary propane from you neighboring ICP you might want to send up for the winter? That would really put you on my good guy list.
Another item came in the mail last week, Warren Holcomb's retirement party invitation. It's in Grangeville this Saturday, and so we will make the drive up Harpster Grade once again, not for jury duty, not for a football game, but to wish ol' Warren well as he takes off into the abyss with his motor home and his wife, Teresa, into the world of retirement. As the story goes, years ago, he took his kids on a trip to Disneyland and hid his cash, a wad of $50 bills, in the light fixture in the bathroom of his camper. Someone left the light on in there all night and the cash caught on fire and burned up, so no more cash for the big vacation! And they came home without any light in the bathroom either! But that was when we were young and stupid! See you Saturday, Warren, I'll be the one with the new bathroom light fixture as a gift.
Is there any Lowell/Syringa news this week, same old, same old, fishermen, hunters, hikers, photographers, a few recluses, and hermits. Bob Wakefield and his son, Scott, came up fishing, Carly Webb and her mom and grandparents were visiting for a few days with Carly and Dustin Decker up on the Selway, Terry Cotton, Carol Nelson, and Martha Engledow came up to visit the Smith family and see the new baby Max. Also ran into Shelly from Cougar Canyon this week, and Ann Ryan at the Wilderness Inn. Had a nice lunch there, a really nice lunch, they have such good food and are open still for several weeks. Victor and Cindy Williams, formerly from down on the Clearwater were here for a week or so and then back to their new home in Hawaii, and it seems like fall is a good time for company, after summer but before the snow flies.
The MERMS had two birthday parties to attend, two football games to cheer and play for, and two days off of school last week. Their social agenda is completely full, it's hard to even fit in a trip to town to decide on a costume for the upcoming holiday. Maybe we'll just have to make it from the stuff in the lost and found department like we did in the olden days!
Baby Max is the best, sweetest, calmest, handsomest, healthiest baby ever, he's one month old as I write this.