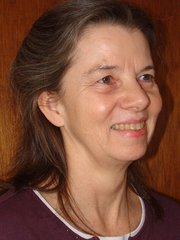 Elk City — On Oct. 5 Dave Cooper celebrated his 70th birthday at the newly remodeled, almost opened, Wilderness Eatery in Elk City. Friends from far and wide, Boise, Cottonwood, Lewiston, Grangeville, Stites and Dixie, joined in on the festivities. They were treated to a feast of lobster tails and T-bone steaks. His friend, Darrell Glenn, presented him with a gift of a hand-carved wooden rifle with a bottle for a scope and a picture of a Henry rifle on the side! The real gift came later. A Henry rifle engraved with all the military service branch emblems, and on the stock, an American flag. In speaking with Dave about his party he was overwhelmed with gratitude for the love poured out to him by his friends. He said that they all had a great time and wanted to especially thank Martin and Holly for working, literally, night and day to have the restaurant ready for this special occasion.
The Wilderness Eatery, next to the Elk City Hotel, will have its official grand opening on Friday, Oct. 11. Drop in and see what specials they will have. They will be open for breakfast, lunch and dinner.
Patriots Pen application forms have been distributed by the VFW Ladies Auxiliary to students at the Elk City School. The theme for the essay this year is "What Patriotism Means to Me." Any students in the sixth, seventh or eighth grade interested in participating, call Marlene George at 842-2804.
The Wild Game Feed has been canceled this year, so the drawing for the VFW Ladies Auxiliary "Gotcha Bag" has been changed to the Veterans Day dinner. The bag is available for checking out at Elk Creek Station and Café. Tickets are available at all businesses in town.
Reminders: The Elk City Saloon and Café, salsa contest, Oct. 5; Saturday, Oct. 12, memorial service for Pixie Walker; Brenda Hewlett, FNP, will be at the clinic on Oct. 16. Call St. Mary's clinic for an appointment at 962-3267.
Meetings: Elk City Area Alliance, 7 p.m. on Oct. 14 at the Forest Service meeting room or possibly somewhere else due to the shutdown. There will be a sign on the door as to the location if it is not there; Idaho Food Bank on Oct. 15.
Birthdays: Ryan Denham and Erica Phillips.
Anniversaries: Tim and Becky Chaffee.