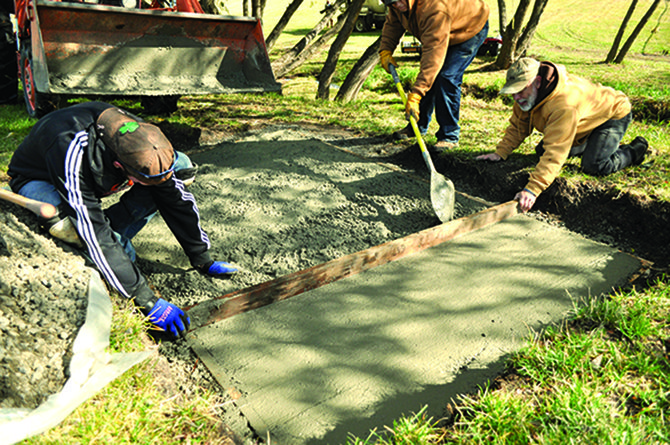 Photo by David Rauzi
Conducting the concrete finishing work for the tee box at hole two are (L-R) Chris Parrish, Norm Rice and Kevin Asker.
Photo Gallery
Pad Work for Disc Golf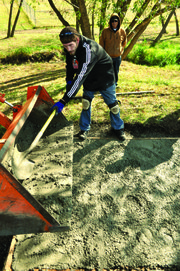 Further work was conducted on the Grangeville Lions Park disc golf course last Friday, Oct. 4. Course organizers, Kevin and Nancy Asker, along with crews from Riener Concrete and Norm Rice Construction poured five of a total 18 pads – sized from 4' by 10' to 5' by 12' - to serve as tee boxes. The remaining pads will be poured pending weather. Also completed was one of two bridges for use as part of disc golfing. Here, Chris Parris shovels out concrete for the tee box at hole two, with Norm Rice standing behind.