Kooskia/Kamaih -- On Sunday, Oct. 20, from 1-4 p.m., the Kamiah Chamber of Commerce will sponsor the eighth annual pumpkin carving party. Everyone is invited to attend this free event. Children must be accompanied by an adult. For information on this fun day, contact Pam Hipes at 935-7545.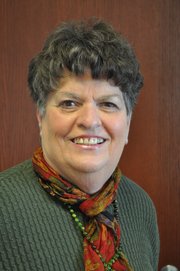 The first Indoor Farmers' Market was held last Friday at the Kamiah Mini Mall at 411 Main Street, in Kamiah. There were eight vendors with lots of garden veggies, baked goods, jams and jellies. Good turnout from the community to shop for the end of season vegetables. The market will be held from 10 a.m. until 2 p.m., every Friday until the end of the year — must sign up in advance since space is limited. Bring only plants, garden produce, jams, jellies, preserves, dried fruits and veggies and the like. You must furnish your own table and chairs, and hot tea and snacks will be served by the health food store. Call My Health Food Store at 935-2310 to sign up or get information.
The Life Center's Widow Group will be meeting on Saturday, Oct. 12, at 10 a.m. Contact Karen Swearingen at 935-0595 for information and location.
Kamiah Senior Center serves meals on Monday, Wednesday and Friday, starting at noon. They have music on Monday and Friday at 11 a.m.
Farmers' Market/Swap Meet will be at Long Camp RV Park, mile marker 68, from 9 a.m. until 1 p.m., vendors and public welcome, only a few weeks left to enjoy this. In Kooskia recycle on Thursday from 3:30-5 p.m., or Saturday from 10 a.m. until noon at the Recycle Center just across the bridge near the old pole yard. Be sure to separate items. The Kooskia Chamber of Commerce will hold their monthly meeting Wednesday, Oct. 23, at city hall.