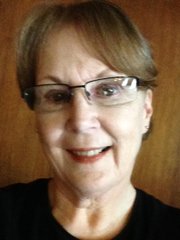 Lowell/Syringa — Beware the Ides of October, for Halloween is just around the corner and everyone's catch phrase is "what are you going to be?" It's more important right now than, "did you get your deer on opening day?" That brings us to hunting and the opening of the season up here in Lowell.
Lots of hunters out and about, and still quite a few fishermen. We had some college students heading for Jerry Johnson's Hot Springs, and some serious fly fishermen who went out every day at the crack of dawn. They all had good luck, plenty of fish and lots of hot water at the hot springs. The hunters said the deer were out and about compared to last year, and no wolves were spotted here in Lowell. A few small black bear, one has been eating our pears, and one little tiny one spotted by Carly Webb and the trash man Dwight. They were feeling sorry that he lost his mother, but it sounds like he'll survive on the wild apple trees and local berries.
The construction workers up at Fenn Ranger Station have been working through the weekends, from 7 a.m. to 7 p.m. every day. They come back tired and dirty. They are trying to get done before the snow flies, and they are really good workers. Maybe I can get them interested in purchasing a small resort in the Idaho Wilderness, as long as they are willing to work night and day for little profit, ha ha.
The Idaho County Light and Power came up to Lowell last week. They are doing a short film to show at the next member meeting, the 75th anniversary of the Co-Op. Please don't be offended by any goings on the camera man caught on tape. The fellow who came up was Thann Shira. He was such a nice guy and tried to paint the picture that everything was normal up here, no deer carcasses hanging on the front of the cabins, no redneck jokes, and no major drinking going on, but as you know from this reporter's column, that is not the case here in the backwoods of Idaho.
Warren Holcomb's retirement party in Grangeville was very nice and well-attended. His whole family was there and all his neighbors and many people from his 37-year route upriver.