Grangeville — Are you up to a challenge?
The Grangeville Kiwanis Club is seeking businesses, organizations, clubs and individuals to help with the annual Salvation Army Red Kettle Campaign. Those participating can challenge each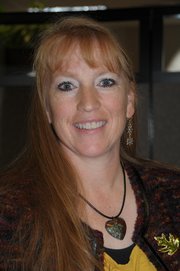 other to see who can raise the most money for their community.
"Kiwanis has taken over the 'bell ringing' for Grangeville, and all money goes to Community Action Agency in Grangeville to be used for Grangeville people in need," explained club treasurer Janet Hays who is spearheading the volunteer effort.
In addition to needing businesses and people to help challenge each other and raise money, volunteers are also sought to help ring the bell at Asker's Harvest Foods and Cash and Carry Market.
"People can put up a sign for their group or just do it for fun – and they don't have to do an entire day, it could just be a two-hour shift or if their group wants to divide up in shifts, that's great, too," Hays explained.
The bell/kettle needs manned the Tuesday and Wednesday prior to Thanksgiving, every Friday and Saturday from then up to the week before Christmas, and the 23rd and 24th of December to noon.
Hays said the Kiwanis Club is always seeking new members and anyone interested is welcome to join. Currently the group meets the second and fourth Wednesdays of the month at Oscar's Restaurant meeting room at noon.
Kiwanis raises money to help with local projects which in the past have included scholarships for Grangeville High School students, a donation to the Grangeville schools music department and the iBug grades award program at Grangeville Elementary Middle School.
"We're all about making life better for our local kids," Hays said.
Those who have ideas for service projects, want to help with the Salvation Army Kettle Drive or have any questions about Kiwanis can call Hays at 507-1733.