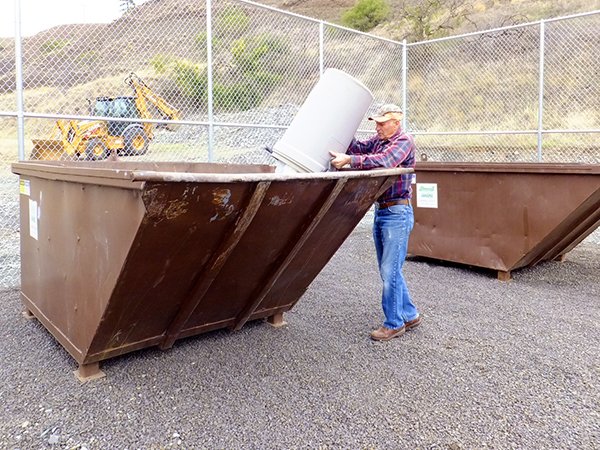 Work, time into Dumpster project
Last spring the communities of Slate Creek, McKenzie Creek and Twin Bridges decided to pursue getting our dumpsters back, after they were all removed when the county hired a different garbage hauling company. We held meetings with the commissioners, and reached an agreement that they would allow that to happen, if we put up the cage that was required to contain the dumpsters.
Bob Wingfield was asked to be in charge of getting everything organized, along with Glenn Chandler and Larry Barany. The time came when it was decided to see if we could raise enough money to hire the cage built, instead of these men doing it themselves. Bob and Lana Wingfield and Carolyn Chandler began making phone calls to everyone in the three communities, asking how people felt about donating money so that we could accomplish this goal. For the most part, we were met with willing hearts, and folks gave a sum of money. Our goal was reached, and the money kept coming in. I am so proud of our communities for pulling together and making this project happen.
I want to thank Bob for all the hard work and time he gave overseeing the project, and Glenn and Larry for their part in helping him in whatever way he needed.
I want to thank the ICLP for digging the holes that we needed in order to set the posts for the cage and Skip Brandt for staying with it and helping us jump through all the hoops, and a big thank you to all those who cooperated and donated money when asked. We found that most everyone who we called were grateful that we were working so hard to get the dumpsters back, and very willing to put their money into this joint effort in order to help make it happen.
Good for us, neighbors! The dumpsters are here, and in use now, and we have a large amount of money left that we have all agreed to donate to a couple of worthy local causes. The remaining money, after the bills are paid, will go to the QRU in White Bird and the Royal Gem Rebekahs.
Carolyn Chandler
Slate Creek