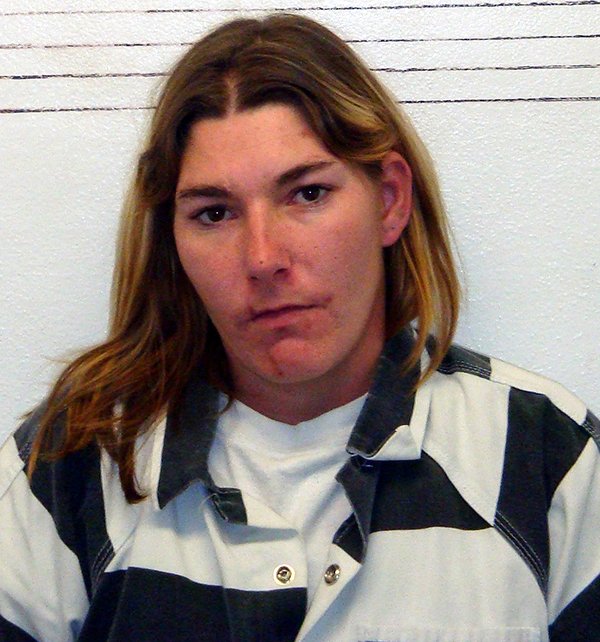 Contributed photo / Idaho County
Tara Rose Mendenhall, 27, of Elk City, is charged with second-degree murder in connection with the beating death of fellow Elk City resident Lora K. Vandenburg.
Grangeville — A preliminary hearing is set next week for an Elk City woman on second-degree murder charges in connection with the alleged beating death of Lora K. Vandenburg last month.
Tara Rose Mendenhall, 27, is currently held in the Idaho County Jail with bond set at 250,000. She is being represented by public defender Daren Fales. She is set to appear before Magistrate Judge Jeff Payne next Friday, Oct. 25, 9 a.m.
Mendenhall was arrested by the Idaho County Sheriff's Office last week on a felony warrant regarding an alleged physical altercation with Vandenburg that occurred Sept. 24. According to the criminal complaint, Mendenhall is alleged to have used her fist to strike Vandenburg in the head, and then she lifted Vandenburg's upper body and dropped her to the ground, causing injuries from which the victim died.
Vandenburg died Saturday, Oct. 5, at St. Joseph Regional Medical Center in Lewiston. A subsequent autopsy was performed in Spokane, which provided information on the cause of death leading Idaho County Prosecutor Kirk MacGregor to request an arrest warrant for Mendenhall.
According to court records, on Sept. 24, ICSO Dispatch received information from an Elk City resident of a woman who had been struck by another woman, and the victim was unconscious on the ground. Witness reports alleged they saw Mendenhall strike Vandenburg several times while she was lying on the ground on her back, that she 'repeatedly lifted her body off the ground and dropped it in the wet grass."
In Mendenhall's written statement, according to records, she said she found Vandenburg in her car with several personal items, which she accused her of stealing, and punched her twice in the mouth or jaw. She then opened the door and pushed Vandenburg out of the car, who landed on her rear and one knee. Mendenhall then reported Vandenburg started to get up, staggered and fell back stiff so the back of her head hit the ground. According to the report by Lt. Detective Jerry Johnson, Mendenhall did not acknowledge repeatedly striking Vandenburg while she was unconscious and lying on the ground.
Conviction for second-degree murder carries an incarceration sentence of a10-year minimum up to life, and a fine up to $50,000.