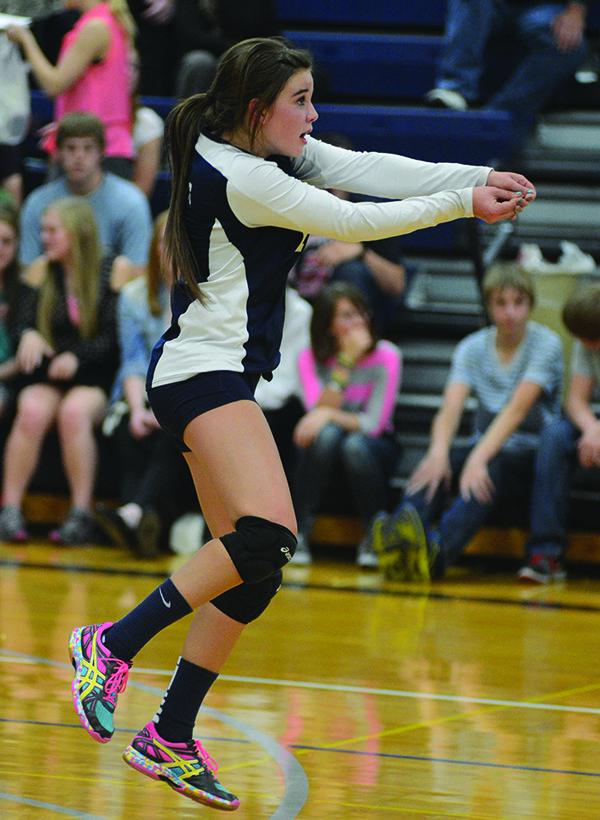 Pictured is Addie Lutz with a dig during Grangeville's last tune-up, a win over Prairie last Thursday night at GHS, which had the Bulldogs primed for district tournament playoffs. The tournament began after the Free Press print deadline on Tuesday, Oct. 22, in Moscow.
With an opening round win over St. Maries, the Bulldogs would return to Moscow for a 4 p.m. meeting on Thursday, Oct. 24, against the winner of the Orofino-Charter match. With a loss, in its tournament opener, Grangeville would have played the Orofino-Charter loser in an elimination game Tuesday night; with a split on Tuesday, GHS would play at 5:30 p.m. Thursday night, Oct. 24, at Bear Den in Moscow.
The Bulldogs topped Prairie in four games (25-15, 11-25, 25-14, 25-18) in their regular season finale; Chantel Key had 19 kills.
Free Press / Andrew Ottoson