Lowell/Syringa — Idaho Fish and Game darkened my door twice this last week. Once to check on some poachers who shot a deer from across the highway right in Lowell, population 23, but nonetheless a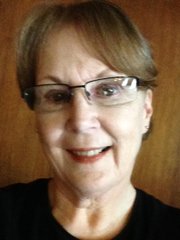 populated area, and one IDF&G officer, Brett Bowersox, to talk about putting a fish trap or fish counter near the confluence of the Lochsa and Selway to keep track of the salmon and steelhead up and down the Lochsa starting maybe next year. Both were nice gentlemen with uniforms and everything, trying to keep ahead of the goings on wildlife-wise upriver.
Some of the offices at Fenn and the campgrounds that were closed have re-opened, thanks to the shutdown lift, and so now when you call you get a nicer recording, just kidding, it's the same recording only it sounds more positive when we have nobody to blame anymore!
Hunters are starting to break down their early camps up on Coolwater Mountain, and several are moving them to more backcountry areas for the end of hunting season. Ivan and Darrell Charles and their brothers have been coming up to this hunting area for more than 30 years. They traded their horses for 4-wheelers long ago, but still enjoy the Idaho Wilderness. Of the hunters who stopped by, many were successful, some were not; but did see the biggest rack ever in the back of a truck heading for town this past week.
Shelly from across the river at base camp, also known as Cougar Canyon is still open several days a week, and Wilderness Inn is open every day for breakfast, lunch and dinner. Down at Syringa they have stayed open as well, not sure about their hours at River Dance Lodge, AKA ROW, but their lights have been on and people are comin' and goin' which is what is reported in this article, the Comin's and Goin's, Lorraine Smith has huckleberry pies to die for all summer down there and I think you can still get a piece of pie if you have your face fixed for it! The fall is so great up here and we've had lots of sunshine.
The big digging project at Fenn is coming right along, it's bigger than you think. Lots of holes in the ground and now a new construction crew is moving some of the trailer houses and re-covering them. The crew working on that project is happy in Lowell, no complaints about lack of nightlife or the remoteness of the project. We don't get many workers like that up here, and they are good guys and one gal.
If you want to really be frightened to get in the Halloween spirit, get one of those 10X magnifying mirrors and a good light, and take a close look at your face, you'll crawl back under the covers for a week.
Max is 6 weeks this week, his little face could be magnified 100X and still be perfect in every way!
Miss Maddie turned 5, she had a nice party with just the family and she got lots of Monster High stuff, she's changed from Dora, to Monster High in case you don't have any 5-year-olds around, it's the rage. Here is her quote from her birthday, "Gramma aren't you glad you have a nice granddaughter like me who says please and thank you, and even when she gets mad or angry or she's bad says she's sorry afterward?" And when I answered yes and that I was lucky enough to have four granddaughters like that, she said, "Yes, but I'm actually the best one."