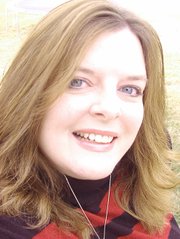 Drs. Tyler Harrington and Bradd Schaff at Mountain View Dentistry in Grangeville would like all their customers to know their phone number was listed incorrectly in the Paradise Valley black phone book.
Know their number is 983-0105.
•
The Whitman County Bar Association met in Pullman on Oct. 17 to nominate and elect a new bar association president. Riggins' Salmon River High School graduate Luke Baumgarten was nominated to serve immediately as president. Baumgarten hopes to hold quarterly Bar Association meetings and to bring CLE (continuing legal education) seminars to Pullman for the education of Pullman and Moscow attorneys.
"I'm incredibly honored to have been nominated by [outgoing president] Colleen Harrington who is an outstanding and very well-respected member of our legal community. I look forward to continuing her work to develop camaraderie and civic engagement in the Whitman County Bar," Baumgarten said.
He graduated from SRHS in 1999 and is a criminal defense attorney at Baumgarten Law Office PLLC, located in Pullman, Wash. The firm may be reached at (509) 339-7102 or visited on the web at BaumgartenLaw.com.
•
Many of our Free Press readers may have heard our co-worker, Judy Hauger's (husband Steve) daughter Johanna "Joey" Hauger, 29, has been diagnosed with a cancerous brain tumor. Joey will soon undergo treatment in Seattle. To help offset medical and travel expenses a couple of funds have been set up including one at Potlatch No. 1 Federal Credit Union and on-line at http://www.you caring.com/medical-fundraiser/dough-for-jo/98152. In addition, a yard sale is set for Lewiston the weekend of Nov. 9, 8 a.m. to 3 p.m., place TBA. Contact Jamie Ferguson via Facebook for details or to donate items.
•
Sterling Bank in Kooskia is now hosting its annual food drive for the greater Kooskia area. The Clearwater Valley Food Bank serves Kooskia, Stites and Clearwater areas. The non-perishable items can be dropped off at the Kooskia branch through November. The food bank generally serves more than 100 families.
•
Don't forget when you go to bed Saturday night to set your clocks back one hour! If you don't, you'll be quite early for church on Sunday, which might not be a bad thing.
•
For Veterans Day, The Hangout in Cottonwood will offer a free bacon cheeseburger with fries and a small drink for free to all veterans and active military personnel. So stop in Monday, Nov. 11. What an awesome gift from The Hangout! Don't forget to think of them when your business is planning a private holiday party this year.
•
2014 will mark the 75th year that Syringa Hospital & Clinics has been the leader in community healthcare. One of the ways they are celebrating this Diamond Jubilee is to organize special community events and promotions held throughout the year. They are seeking community members to sit on a committee to help plan and implement these events. They are also seeking stories or personal experiences about SHC or its providers for the past 75 years. Contact Jo Anne Smith at jasmith@syringahospital.org or at 507-0720.
•
U.S. Bank will be having coffee and cookies on November 8th in honor of our veterans. They have special benefits for active and retired military personnel. They invite the community to come and share in celebrating local veterans.
•
Mark your calendars for July Fourth 2014 and be sure to tell your friends and family.
The Border Days Committee and first-year president Scott Winkler have announced dates for the 2014 three day event as July 2, 3, and 4. The Wednesday and Thursday rodeos are slated to be a pair of night rodeos leading up to the daytime show on Friday and the traditional fireworks display that evening.
While the committee has not yet confirmed the popular concert series performer, it is scheduled for Saturday, July 5.
•
Halloween is set for Thursday with lots of activities throughout the county. Remember to drive safely and be kind!