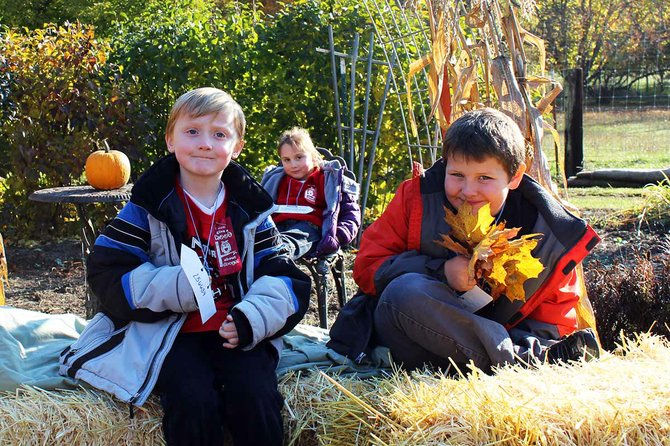 Kooskia — Last Thursday, Oct. 24, kindergarten and first-grade students from Clearwater Valley Elementary School experienced the sights and sounds of autumn at a local pumpkin patch.

CVES teachers said they thank Debbie Hays who paid for the cost of bussing the kids and Dorwayne and Ken Mifflin, owners of the pumpkin patch.
All K-1 students were able to choose their own pumpkin to take home, sip warm apple cider, collect fall leaves, and have their pictures taken with friends. Many parents and grandparents were also able to attend and help.

Back at school, students used their pumpkins to complete estimation, measurement and graphing activities. Each child was able to take their pumpkin home to use for pie or carving.