Grangeville — Ms. T and Ms. S are two new additions to Grangeville High School this year. The duo comes in as student teachers and they're bringing their own personal flare to GHS.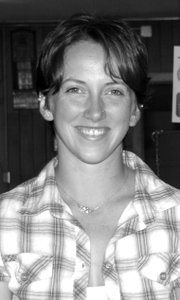 Kara Teats is a 2008 graduate of Clearwater Valley High School in Kooskia while NaTosha Schaeffer is a 2010 graduate of Prairie High School in Cottonwood. Both are education majors at the University of Idaho who are completing the final portion of their degrees this semester – student teaching.
Teats is working under Mrs. Stefani in the music department. She is a music education, vocal and instrumental, major for K-12. Schaeffer is a secondary education major with an emphasis in English and a minor is psychology. She is working with teacher mentors Mrs. Lothspeich and Ms. Tinnervin.
"I love it here – it's a lot like Clearwater Valley," Teats said. "It's very comfortable and everyone has been welcoming and helpful."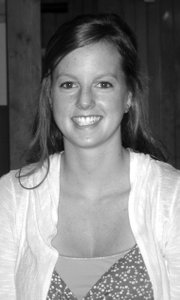 Schaeffer said the plan is to observe the teaching mentors at first, then work into teaching full-time, work on a specific unit, then phase out by the end of the semester as to not cause disruption but rather continue the flow of learning. She will be teaching junior students the book "The Great Gatsby."
"I am really excited for that – of course there's so much to the book that we will only get through a portion of all the meanings and symbolism," she said. "But we will do the majority of reading in class and the students will get that under their belts and hopefully enjoy the process."
Teats will be conducting – co-teaching -- alongside Stefani and has the opportunity work in all her classes which start with sixth grade band and also include junior high band and then in high school concert choir, Varsity Blue Choir, band, jazz band and guitar.
"So far it's been amazing and Mrs. Stefani has told me she is even learning from me, which is so great to hear," she said.
Teats said a huge influence in her life was CV music teacher Larry Paul whom she had as a teacher throughout most of her life.
"He told me I didn't want to go into music – I think it was reverse psychology, and it worked!" Teats smiled. "I love that man to death."
She knew she wanted to go into music following being selected for All-State Choir in 2006.
"I feel incredible passion for music and if I can help one student feel the same way I felt during that time, then I will have succeeded," she said. She not only sings but also plays flute, saxophone and is learning to play the guitar in Stefani's class.
Schaeffer said she enjoyed the whole school experience, specifically English classes.
"I excelled in high school English and writing and in college I helped my roommates write papers," she said. "I realized then that I want to help high school students be more prepared for college courses and especially the task of paper writing."
She said she agrees with the new Idaho Common Core standards that increase the amount of English/literacy expected of high school students.
"I think that will be really helpful for their futures," she said.
Both Schaeffer and Teats said they are glad to be at GHS rather than their own alma maters, though they appreciate their own school experiences.
"It's just nice to walk in where no one knows you and you haven't been," Schaeffer said.
"It gives you an opportunity to see how different school system work and take the best from all situations and bring it to your own teaching ideas," added Teats.