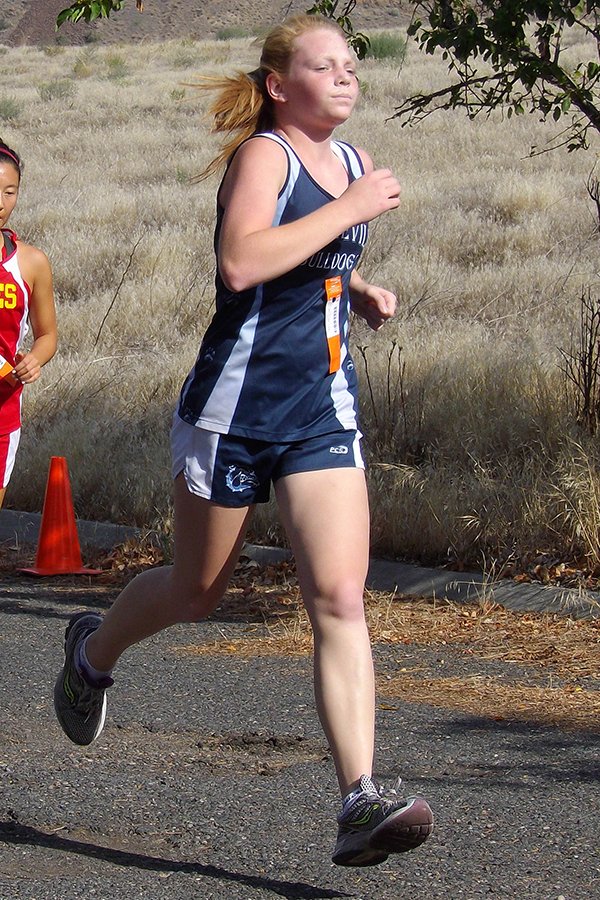 Clarkston — Grangeville's cross-country runners each placed fifth in the boys and girls team scoring, with Kaleala Bass and Diego Barela pacing their respective squads through a 2.6-mile course last Saturday, Sept. 14, at Chief Timothy Island.
"I was very happy with first-year runner senior Emily Sherwood's time," coach Les Loeber said. "I am glad we have the five girls turned out so we can receive a team score."
Bass (14th, 19:41.21) was followed by Emily Kaschmitter (18th, 20:03.25), Sherwood (28th, 21:29.55), Jenni Forsmann (29th, 21:31.37) and Alex Summers (38th, 26:07.94).
The sophomore Barela (ninth, 15:35.23) "ran an outstanding race," Loeber said. "The competition was very tough on the boys side."
Rounding out the boys side were Quaid Blankenship (24th, 16:54.91), Xavier Barela (39th, 17:59.64), Danny Paluh (42nd, 18:12.13), Warden (52nd, 19:03.7) and Devin McLean (54th, 19:35.55).
"Freshman Jacob Warden ran a good race for his first meet of his career," Loeber added.
Coming — Grangeville's next meet will be on Saturday, Sept. 21, at Clarkston starting at Beachview Park. Girls will run at 11 a.m. and the boys will run at 11:30.