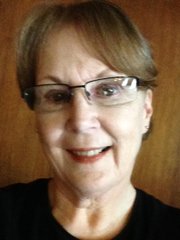 Lowell/Syringa — Martha Stewart always posts a calendar at the beginning of the month. Mundane things like turn your mulch, scrub your shovels for rust and waterproof your boots. A little late if it is the month for us to make a list, but my week has been about the same. Winterize the tractor, close the outdoor shower, bring inside the kiddie rides from the front of the store. It's the beginning of fall and all that is pumpkin.
Despite all the heat and wind, all the bees and low water, we still have fish and fishermen everywhere. They come, they catch and they are happy. Cutthroat and rainbow trout as always, nice fish, great fishing.
The most exciting part of this week on Thursday was having a sandwich with Keith the trash man, we washed our hands first. Then on Friday getting to know the new UPS guy, Andy, and starting off the hunting season by visiting with Cheryl Bransford and Sherry Nygaard. How ironic is it that my two closest outfitters are ladies and fine ladies we all are!
Max Smith, one-and-a-half-week old, is not home yet. Max and his parents, Marty and Dani Smith, stopped in Lewiston for a few days until he gets his sea legs, then he'll be outfitted and ready to snuggle in for the winter. He came a little earlier than expected and they need to baby up with all the stuff. In a few weeks I'll have some Max quotes!
A guy downriver who runs a peach farm is coming to stay in a cabin this weekend. He said, "Do you have a thick steak and Jack Daniels?" I guess he's not an organic-type earthy peach farmer.
Miss Maddie rode up to the front door of the office on her pink bike yesterday and said, "Hey Nana, do you want to see me do a back flip on my bike right now?"
Marie Smith 926-4430 intheloft2005@hotmail.com