Lowell/Syringa — As of last Sunday it's officially fall so we can mention the rain, clouds, falling leaves, yellow, brown, red, covering the ground. We can check our ripening pumpkins, and we can raise a toast to the upcoming hunting season.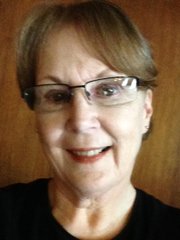 This time of year we have lots of folks who come up after summer to do their thing in the wilderness. Bill Schmidt rode all the way into Dixie in his truck, not on his motorcycle, and he was surprised how far it was on a dirt road, but he made it there and back to Lowell before dark.
Jim Colentino was up working on his mining claim with his nephew, Marco, and some old buddies from years past. Two of the cabins had hunters, a few honeymooners, and several fishermen with FAOL (Fly Anglers On Line). They are here each year at the end of September. One couple, Mr. and Mrs. Ed Getz were celebrating a wedding anniversary, and we are still hosting campsites for the Central Oregon Aggregate Company working up at Fenn Ranger Station. They are from Bend, Ore.
One of the honeymooners was from Orofino — I have to write this 'cause I'm still smiling from it. They checked in to a motel room, came up for dinner in the Bar and Grill, and she said, "This is the most unhappening place I've ever seen, I don't know how you stand it here, I'd shoot myself if I lived here, I'll never be back." One of the guys in the bar working on the construction at Fenn said, "I have a gun you can use." And believe it or not the next morning, at 5 a.m. I looked out my window and her new husband was naked, outside his room smoking with one hand and taking a leak with the other! (I'm not sure if they'll print that part).
The Dominquez sisters, Angel and Tatiana, stayed with the Smith sisters this past week while their parents went to Hawaii for their Aunt Molly's wedding. One truly is an angel, the other one is the boss of everyone, which is not a bad thing in this world we live in. She will survive and be better for it, especially after she gets the best of Miss Madeline!
Ran into Ann Ryan of the Wilderness Inn in town. She was buying more wrapping paper for the meat cutting business they (Steve and Ann) do this time of year. It's not easy but someone has to do it! She said the butchering business was up this year compared to last year at this time. They also keep their café open clear through the fall for the hunters and fishermen.
Max is home in Lowell, healthy, handsome and wide awake with big blue eyes. Miss Ruthie, who is 7 came into the office with big tears welling up in her eyes, and she said without taking a breath, "I'm the only one who hasn't seen or held baby Max. When will it be my turn? Who can take me up there? Why am I the last one to hold him? This whole thing is really makin' me sad, he won't even know who I am, he'll think my parents only have three girls, he'll think I don't love him, he won't recognize me, what on earth did I do to deserve this, I don't even know what he looks like, I am so sad."
"Hey Nana, will you teach me how to sew this winter?"