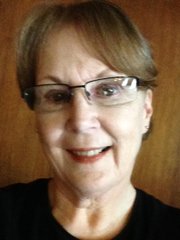 LOWELL/SYRINGA — So now we have April upriver, and the real cure for cabin fever is sunshine. Get out, get moving, get your boots and garden gloves on, get on your game, (whatever that means) we are free. The Wilderness Inn is open for breakfast and lunch, Cougar Canyon is open during the day as well, we have construction going on and gravel being delivered. The bulbs are sprouting (not sure if that's the right garden term, but sounds good). It's finally spring in Lowell.
The activity on the hill above the confluence has picked up in the last week. Rick and Stephnie Moore are finishing their house with anticipation of moving in and retiring next fall, and Dave and Pat Shindel are also in the process of retiring and spending more time in Idaho. The big house overlooking the Selway River in Lowell is getting a lot of attention, and the occupants there are here a lot as well. So it's a mecca for activity right now, as compared to a few weeks ago.
The Lochsa is coming up fast, we will be getting big-time rafters very soon.
Lorraine Smith is planting her perennials and getting ready to bake those great Syringa pies. She's been outside gardening in the rain, a sign of true cabin fever. Becky Allen Brotnov is working with her baby chicks with one hand and towing somebody's truck out of a ditch with the other. Mary Park is enjoying Roasted Ethiopia Abaca coffee at her lovely home along the Clearwater; she's getting her dog kennels all spruced up and probably preparing for a training run. Ann Ryan is home after her birthday bash and getting ready to open her café, and Marie Smith is wishing she was doing all of those things, but instead is writing this fun-filled article and doing bookkeeping. Nothing like a little self-pity to get you through a Sunday afternoon.
The Nez Perce Tribe was up for a few days last week. I think they either check the fish traps or work on the fish ladders. They are just like the rest of the crews who work up here, up early, out all day rain or shine, and they get done whatever it is that they came upriver to do. It's nice to have some activity going on upriver and when summer comes we will all be ready for it.
That big mud slide on the coast up in Washington made me have a new lease on life. If I complain about a little mud slide on Highway 12, or a muddy driveway, just bop me over the head and remind me how lucky I am.
I hate to be the only reporter in the Free Press news who mentions the hope of butterflies and tulips and sits looking for sunshine, but there is nothing else going on up here except the opposite: muddy roads, big old hairy animals, and the ones who pursue them, and river rats, and all that goes along with life in the wilderness. If they wanted to do a TV reality show about Lowell and Syringa we'd have to wash our camo and hair and hide our shovels. But for a price, we would do it.
Miss Ruthie and Miss Ella were out and about riding their bikes during the weekend. They started telling some jokes, and one of them came from their dad, written by their dad, Mike Smith Jr., from when he was 10-years-old in the talent show in Kooskia. "So this guy went into the hospital for a brain transplant and after they took out his brain he sat up, jumped off the operating table and ran away. They looked for years and years and finally found him. He was mayor of Weippe." LOL