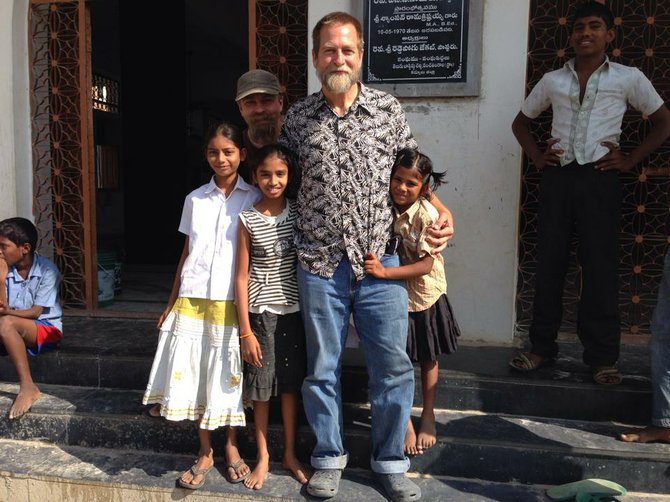 GRANGEVILLE — Trips to India for the past five years have brought local pastor Brent Ewing to a place of deeper understanding – and love.
"The truth is – after my first trip I did not want to go back. There were things about India that just made me upset," said Ewing, who pastors the Centennial Evangelical Free Church. "That first trip I thought I fulfilled my obligation and that was it."
However, when he spent time in a remote village his heart began to change.
"God allowed my heart to break for those people," he said.
Ewing put his despair to use when he saw the problem of dirty water in the villages he visited.
"I learned to build bio/sand filters," he explained. "For less than $20 we can provide a family with clean water. For $40 we can also remove excessive amounts of fluoride."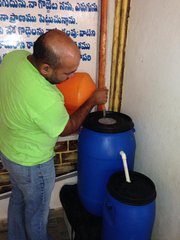 "Some villages are in an area where there is a debilitating amount of fluoride in the ground water," Ewing said.
Ewing saw firsthand how people in these areas became crippled due to the excessive amounts of the mineral. This overabundance can cause muscle weakness, brittle bones, calcification of the tendons, or ligaments, bone spurs and osteoporosis.
When Ewing visits India – which he has done with one of his sons and a brother – he lives "off the grid," staying with villagers and not requiring hotel or restaurant accommodations so that he can spend everything he's given helping the villagers.
It took him a few years to figure who to work with to make sure the help gets into the homes they need to be in.
"Nothing compares to India. I have been on mission trips to Mexico and Romania but there is just nothing like this with millions of hungry, desperately poor people." Ewing said. "It is easy to become overwhelmed by the largeness of the problem."
Now that Ewing feels confident in the people he is working with, he is opening up the door for others to help with donations toward the filters – as well as a handful of other projects near to his heart.
"We are helping local pastors with bicycles for transportation as well as Bibles and building church buildings — $500 — and small seed loans for people to start their own businesses. These loans are repaid and then go to help others. I can build a school building and pay a teacher for one year for $2,000," he explained.
Another India issue that weighs heavily on Ewing is the way in which girls are treated.
"They are not considered valuable," he said. "When a family has less than a dollar a day to live on, girls may not eat, if they are sick they may not receive medicine. They are often not allowed to get an education but are forced to work. And that work often ends up being prostitution. It's very sad and very difficult to even begin to explain."
The amount of $10 per month will provide a scholarship that keeps a girl at home and in school. To help, donate to "TAPestry," through Centennial E-Free, 408 N. College, Grangeville, ID 83530. Every dime donated will go entirely to the project specified. See Facebook "TAPestry"page for details or call 983-0231.