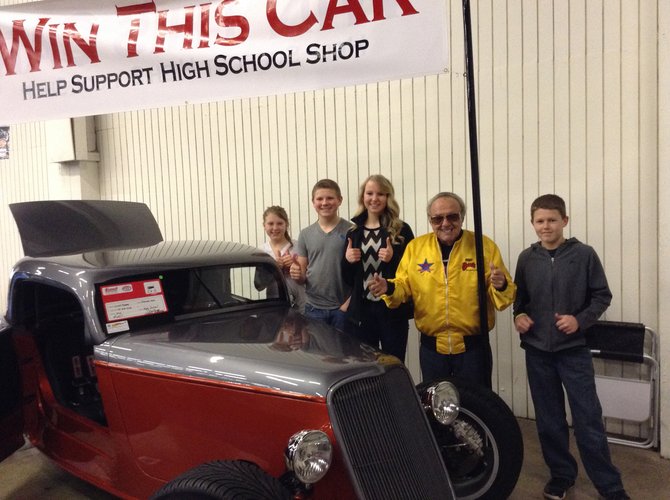 PORTLAND, Ore. – Summit Academy's '33 Ford Coupe replica won first place in the Pharaoh's Car Club Street Rodder Choice High School Challenge and students were awarded $500 and a commemorative plaque.

Twenty-one high schools competed in the Portland competition and only two schools received awards. The high school students built the car during their shop class from a Factory Five Kit under the direction of Eric Wassmuth and Bo Rose last school year and are now marketing the car through a raffle until next fall. A volunteer group of parents and students have been entering the project in car shows in nearby cities but the show in Portland was the largest show attended yet.
Two pin stripers at the show, after hearing about the loss of Summit senior Justin Dempsey, volunteered to paint a dedication to Justin on the inside of the trunk lid. They added a list of his classmates and the key adults who helped on the project. Another highlight at the show was a photo opportunity and a chance to visit with George Barris, the maker of several famous TV and movie cars including the Batmobile, the General Lee, the Green Hornet, and Kitt, from the Night Rider series.
The academy is selling raffle tickets for $10 each and the winner of the car will be drawn and announced at the Summit Academy Mystery Night this fall: summithotrod.org or call the school for tickets, 962-5650.