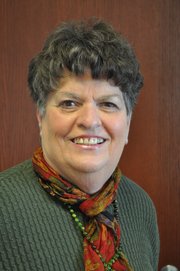 KOOSKIA/KAMIAH — Friends of the Kooskia Community Library is presenting, "Rugged As The Terrain" by Priscilla Wegars on Saturday, April 12, at 1 p.m. at the Kooskia Community Library. This presentation explores some intriguing Idaho history that took place at Canyon Creek on the Lochsa River, from 1933-43. Priscilla's program begins with colorful insights into the lives of the young men of the Civilian Conservation Corps in 1933, moves on to the road building efforts of the Federal Prisoners of Camp No.11, along Highway 12 in 1935, and ends with a description of life at the camp for the World War II Japanese, German and Italian internees in 1943. The presentation is sponsored by the Idaho Humanities Council. I heard Priscilla several years ago give a presentation, and trust me, this lady knows her Idaho history. This will be great for adults and children. If you want to read more about Priscilla, go to: www.idahohumanities.org/speaker. The library will have programs and presentations throughout the year.
Saturday, April 6 , at the County Center, between Stites and Kooskia (formerly The Auction Center), will be a potluck beginning at 1 p.m. (ham furnished), and dance beginning at 4 p.m. Great way to swing into spring and get rid of the winter blues. $5 per person charge. Call 926-0914 for information.
Everyone enjoyed the softball games last year in Kooskia at the park.
Well, they are back! Good natured local residents, who share a love for baseball and good sports are invited to participate in the games. The recreational co-ed games will be held on Tuesday and Thursday from 6-7:30 p.m. in the Kooskia City Park. Practice begins on Tuesday, April 15, 6 p.m. and continues through Labor Day. The games, practice and gatherings will be fun, no stress, no total commitment and inspired to give you a break from your day-to-day structured life. Come, enjoy the fun whether you play or watch, come. Call Ruth Mohr at 926-7230 for information.
Ridge Runner Fire Department will be having their annual meeting on April 12 at the Big Cedar School House, at 7 p.m. They will address bylaw changes, and annual election of board of directors. This is a great way to meet your neighbors if you are new to the area, re-acquaint with old friends, and meet the department volunteers. Potluck desserts will be served during the meeting. So, bring a dessert to share, and we will see you there. Call Paul Anderberg 926-7008 for information.