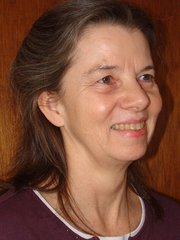 ELK CITY — Along with spring, comes the annual Beer and Wine Tasting Benefit for the Elk City School and Community Library. The event will be Friday, April 11, at the Elk City Laundromat starting at 5:30 p.m. The cost is $10 per couple or $7 if you don't have a date. Hors d'oeuvres will be served and a silent auction will be held. All proceeds go to assist in the operation of the library as well as to supply it with books. Donations for the silent auction are an important part of this effort. If you have anything you could donate, contact Savannah Tow at the Elk City School at 842-2218. For information call Sue Phillips at 842-2359 or Susie Borowicz at 842-2219. Everyone is invited and encouraged to help either by attending and/or donating items. Thanks in advance for your support.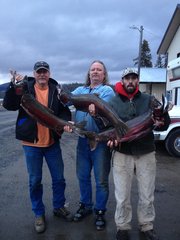 Good news for all of you who have a diesel rig! Cheryl wants to notify you all that the diesel fuel tank is back up and running.


The winners of the first annual Elk City Fishing Derby, held last weekend are as follows: First-place prize of $40 for longest fish at 36-1/4 inches went to Randy Easley; second-place prize of $30 for heaviest fish at 14 pounds went to Jasper Thompson; third-place prize of $20 for most fish, split between Matt Jameson and Scott Farmer at four fish each. Prize for the total length during the derby donated by Elk Creek Station and Café, consisting of fishing tackle and miscellaneous fishing gear, went to Scott Farmer with a grand total of 138-1/4 inches. A $10 prize went to Matt Jameson for the smallest fish at 29-3/4 inches. Doodah and Shoog gave it their all, but ended up with the honorable "booby prizes," and Bryan Joe ended up with the injury prize of a sprained ankle and had to give up competing. I would like to thank all the participants for their support, and I would especially like to thank Chris Thompson for manning the check-in station on the river, and for all her help and Scott Macklin for capturing all the wonderful memories on film and manning the barbecue grill. It was our first annual derby, and not very big, but everyone had a great time! Next year will be even bigger. Thank you also to these sponsors and supporters - Cristy Mossett, Idaho Department of Fish and Game; Randy Borniger, USFS Elk City Ranger District; South Fork Café in Stites; Elk Creek Cabins, Karen Crosby; Al and Karen Hudson, Elk Creek Station & Café; Tom and Julia York; and Angelie from Gradient Shift Graphics. The Derby may be over, but fishing season is still open, get out there and fish!

The VFW would like to invite everyone to come play bingo on April 10 at 1:30 p.m.
Meetings: EMT business meeting 6 p.m. on Tuesday, April 8; American Legion on April 9; VFW Post and Auxiliary on April 10.
Birthdays: Margaret Robinson, Johnnie Phillips, Gary Loomis, Wayne Phillips and Bill Phillips.
History: (continued) While in the district during the Newsome and Leggett Creek placer mining boom, Lee Mann built a cabin near the Emogene Mine. It is said by old-timers that the Chinese proved to be the best placer miners of all. They succeeded where the white man would fail. In 1888 there were more than 400 Chinese and 12 whites in Elk City.