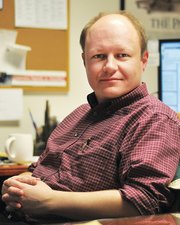 At $174,000 annually, our federal legislators – essentially functioning as the board of directors for the "largest economic entity in the world" — are woefully underpaid.
In the words of the late actor George Raft, "Stop, or I'll bust out cryin'."
This is a crisis of inadequate income, according to U.S. Representative Jim Moran (D, Virginia), who wants to provide legislators – functioning on the same wage since a freeze was enacted in 2010 — a per diem allowance to help cover Washington housing costs, according to an April 4 Reuters article. Rep. Moran's aide said this was to "ensure Americans aren't priced out of holding elected office in Congress by the cost of maintaining a separate household in one of the most expensive housing markets in the country. The job shouldn't be limited to those who can afford the cost of living in D.C."
Rep. Moran said that in Washington, D.C., where housing is expensive, some lawmakers live out of their offices to save money, while maintaining homes in their legislative districts. Others live in tiny one-room apartments.
The Reuters article noted lawmakers earn more than three times the U.S. median household income of $53,046 listed by the Census Bureau.
Can you decide your own salary rate? Vote yourself an annual Cost of Living Allowance increase? Do you receive retirement and health benefits, fully vested after five years? An annual allowance to meet your business expenses? When's the last time you saw one of these silk suits hold a cardboard sign saying, "Will misappropriate your tax dollars for food"?
It goes without saying – but we'll say it anyway: What disconnected arrogance to whine of such conditions as being hardships, using this as a whip to push more slop into their troughs. If this is the prevailing feeling of our legislative "board of directors" that they are great victims of impoverishment and inequity, then we, as the stockholders, should boot their behinds out, rather than keep them chained to such a dismal existence.