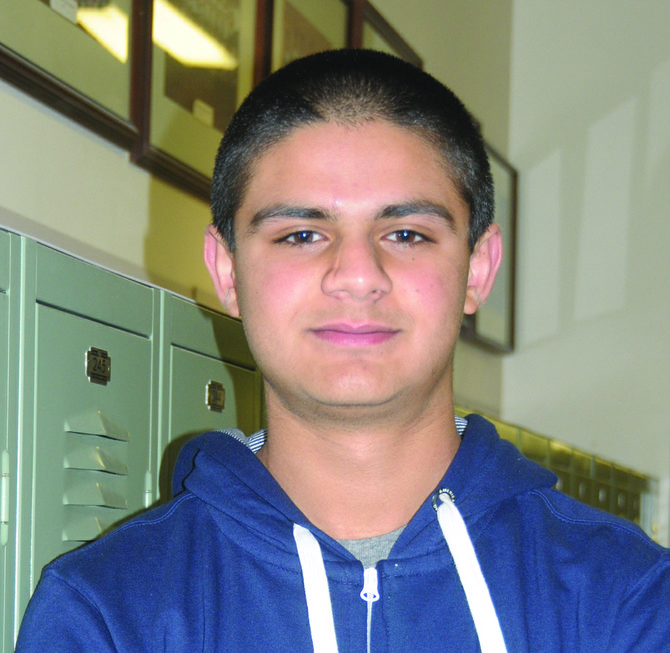 Photo by Lorie Palmer
Amrit Singh
GRANGEVILLE – Amrit Singh did what no other Grangeville student has done in the 26-year history or the state geography bee: He won two years in a row.
"He may be the only person ever to do that – I haven't been able to find that out yet," said Grangeville Elementary Middle School social studies teacher Betty Nafziger. "Whatever the case, I am so proud of Amrit!"
Singh, an eighth grader, competed at the state event held at Brigham Young University in Rexberg, Saturday, April 5.
The first round of questions was simple without any contestant elimination. As the questions became increasingly challenging, eliminations were quicker.
"It was a mix of questions as far as state and world geography," Singh said Monday morning from school.
"It was both easier and more difficult going through it the second time around," laughed Singh.
The championship round was between Singh and another eighth grader.
"That was so nerve wracking, the tiebreaker, because it's single elimination," said Singh.
"What is the name for the underground tunnel system invented in ancient Persia to carry water from mountain springs to low land arid agriculture areas?" asked the moderator.
"Vessel," answered the other contestant.
"Aqueduct," said Singh.
Aqueduct was the correct answer, and Singh won his second and last state level geography bee. His prize included $100 and an all-expense-paid trip to Washington, D.C for the national competition May 19-21. In addition, Nafziger will again receive a trip to the bee. Last year Singh did not place at the national bee but he feels he gained valuable experience.
"I'm excited. I feel confident yet not over confident," he smiled.
Singh is the son of Ken and Dolly Singh of Grangeville.
"We couldn't be more proud of Amrit," said GEMS principal Alica Holthaus.