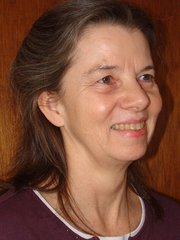 ELK CITY — Even though Easter Sunday isn't until the 20th of this month, there will be an Easter egg haunt on April 12 at noon at the Elk City School. Special Easter baskets and lots of decorated eggs have been donated by individuals and businesses in town, but it is being sponsored by the VFW Auxiliary. For questions or information, call Missy at 842-2394. Be sure to bring all your favorite children and grandchildren to this special event! Let's hope it's a beautiful day for the kids. I'll check with the unofficial Elk City weatherman and let you know in next week's column.
Don't forget to make suggestions of worthy people to nominate for this year's grand marshal position. The boxes are out now and will be collected on April 14 and a decision made at the ECAA meeting that evening.
The following information concerns food pickup from the Food Bank that comes up the third Tuesday of the month. It will now start at noon. Be sure to have your names on your boxes in "large black letters." The volunteers will show up early to prepare for the day, filling their boxes and those of shut-ins first. Any questions, call Cocoa at 842-2466.
The VFW would like to invite everyone to come play bingo on April 10 at 1:30 p.m.
Meetings: Elk City Area Alliance, 7 p.m., at the Forest Service meeting room on April 14, everyone welcome; Food Bank on April 15.
History: (continued) During this time, 1869-70, Alonzo Brown was running a general store in Elk City and stated that the Chinese were very good customers. They apparently lived on what they had, but were generous when they did well. He said he never lost money on crediting them. The Chinese lived mostly on rice and did not eat deer meat, nor did they do much fishing.