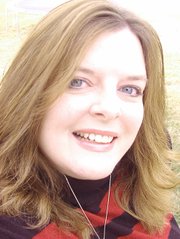 April 15 is the last day to submit applications to your county assessor for a reduction in your property taxes.
Those who qualify for Idaho's Property Tax Reduction (Circuit Breaker) Program can get property taxes on their primary Idaho residence and up to one acre of land reduced by as much as $1,320. The state pays a portion of the homeowner's property taxes, and recipients don't repay the state. Last year, the state approved 27,734 claims for a total of $15.7 million in benefits.
To qualify for property tax reduction, applicants can have no more than $28,700 in 2013 income, and they must be U.S. citizens or legal permanent residents. They must also be in at least one of the following categories as of Jan. 1: age 65 or older, blind, widow(er) of any age, former prisoner of war or hostage, disabled.
Contact the county assessor's office at 983-2742.
•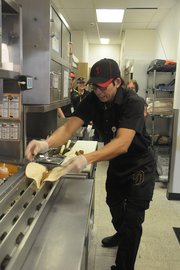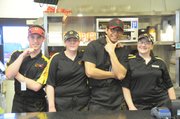 Increased excise taxes on cigarettes have created lucrative incentives for black market trafficking between states, with illegal sales on the rise nationwide, according to the latest report from the nonpartisan Tax Foundation.
• The highest inbound cigarette smuggling rates are in New York (56.9 percent), Arizona (51.5 percent), New Mexico (48.1 percent), Washington (48 percent), and Wisconsin (34.6 percent).
• The highest outbound smuggling rates are in New Hampshire (24.2 percent), Wyoming (22.3 percent), Idaho (21.3 percent), Virginia (21.1 percent), and Delaware (20.9 percent).
• Cigarette tax rates increased in 30 states and the District of Columbia between 2006 and 2012.
•
Don't forget the Grangeville High School Booster Club meeting is set for Monday, April 14, in the GHS library at 7 p.m.
•
Vendors are sought for White Bird Days which is set for Father's Day weekend in June. Call Cheryl at City Hall Monday through Thursday, 9 a.m. to 2 p.m., 839-2294.
•
Where can you live and pay the lowest taxes in the U.S.? The top five cities in order are Cheyenne, Wyo., Las Vegas, Nev., Billings, Mont., Anchorage, Alaska, and Sioux Falls, S.D. This from the Office of Revenue Analysis.
•
The top five retailers closing the most stores include Office Depot, RadioShack, Sears, Staples and Toys R Us.
•
The Idaho County 4-H Party is set for Cottonwood this Saturday, at the Community Hall, 10 a.m. Lunch at noon.
•
As Rugged as the Terrain will be presented by Priscilla Wegars at the Kooskia Community Center this Saturday, April 12, 1 p.m.