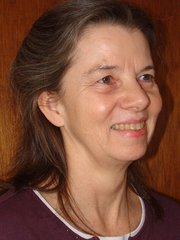 ELK CITY — As the Easter season approaches, many people around the world understand, at least a little bit, that it is the time of year of the Jewish Passover as well. It was this time of year when Jesus gave His life for us on a cross so we could be reconciled to God. This is so that the scripture would be fulfilled, "And as Moses lifted up the serpent in the wilderness, even so must the Son of man be lifted up…" (John 3:14). And it was also when He rose again, that He gave newness of life to all those who would believe on His Name. "And the angel answered and said unto the women, 'Fear not ye: for I know that ye seek Jesus, which was crucified. He is not here: for He is risen, as He said. Come, see the place where the Lord lay.'" (Matt 28:5-6). I pray that this season will result in a recommitment on behalf of all who call on His Name and a new discovery by others.
Elk City Baptist Church will be holding its sunrise service this Easter Sunday at 7 a.m. followed by a breakfast at 8:30 a.m. and their regular service at 11 a.m. Everyone is welcome to attend. They will be observing the Lord's Supper during the regular morning service.
Thanks to Larry and Shirley Biggers for taking care of the Memorial Wall at the community park. Speaking of the Memorial Wall, they will be putting up signs for ordering memorial bricks for the wall. Look for announcements around town.
FOC meeting set
ELK CITY — Framing Our Community's board meeting date is scheduled for April 24 at 4:30 p.m. and will be held at the FOC Office behind the post office. The community is invited.
In case you haven't heard/missed/otherwise been uninformed, the following website will take you to the "Draft Highway 12 Corridor Report" entitled the "Perceived Values of the Middle Fork Clearwater and Lochsa River Corridor Potentially Affected by Certain Over-Legal Truck Traffic," prepared by the U.S. Forest Service, Northern Region in November, 2013. www.fs.usda.gov/detail/nezperceclearwater/home/?cid=STELPRD3795513. On it you will also see a link to a map of the 1855 Nez Perce treaty boundaries which appears to include part of the Elk City Township and all of State Highway 14. Most of us are aware of the signs along State Highway 13, U.S. 95 and U.S. 12 indicating reservation boundaries; they were established in a later treaty. For years now, courts have been defining/determining/deciding/enlarging legal authority within and without the reservation that affect law enforcement, air quality, water rights, hunting and fishing, etc. Whereas those decisions are having growing consequences for folks downriver on the inside of those sign delineated jurisdictions. This September 2013 court case generated study holds potential to include a much larger area that may include life within and around Elk City. Whatever your viewpoint, this should be a wake-up call that mountain life may be about to take another change. As an FYI, we have copies of the various treaties for viewing at the hotel.

Peg Gehring FNP will be at the Elk City Clinic on April 22 from 10 a.m. to 2:30 p.m. Call St. Mary's at 962-3267 to make an appointment.
Friends of the Elk City Wagon Road had their first meeting for the year on April 5 which I was able to attend, and it looks like they are planning another great event for its annual observance on July 19 and 20. Helen McLean has been selected as this year's ECWR parade grand marshal.
As we were driving home from Lewiston on Saturday, we saw a bald eagle downriver. Got to thinking about them. They build their nests in dead snags along the river and really don't seem to be at all disturbed by cars/trucks/motorcycles, etc. going by. They have millions of acres and many lakes and streams to build their nests near but some choose to put them along Highway 14! In fact, they have been a fixture along the river for at least the last 40 years since I have been here. We also see them in Elk City sitting in the trees above the meadows looking for food as well. Guess no one told them that they can't coexist with man or that they need millions of untouched acres to survive. The accompanying photo was taken in May of 2012 along the river between Mt. Idaho and Harpster Grade. I was driving by in my car, stopped to take pictures, and it was still there when I drove away! Didn't seem disturbed at all! I'm sure many of you who live here up close and personal to all sorts of wildlife, have many stories of such sightings and experiences.
Birthdays: Fletcher Johnson, Jace Wilson, Ginny Lyke, Becky Chaffee and Bryan Cox.
History: (continued) In 1888 there were more than 400 Chinese and only 12 whites in Elk City. The Chinese smoked opium pipes and many were addicted to opium. They often shipped in opium in tin cans with tobacco labels on the cans. Mainly it was transported from Mount Idaho on the old Nez Perce Trail on a mail carrier's back. There is a story about a problem a mail carrier, Jack Anderson, had one time bringing in the mail. More on this next week!